Page 8 of 11
Camera gear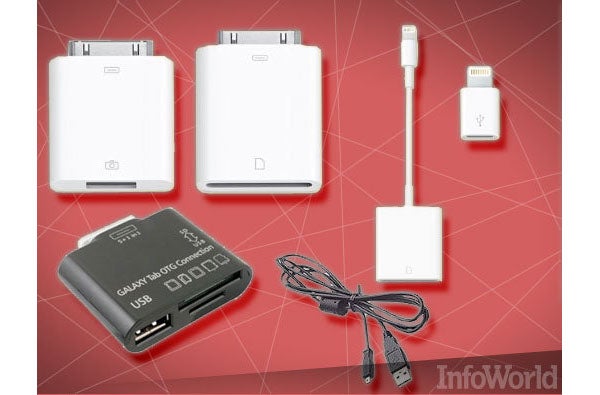 The iPhone and Android smartphones are fast becoming most people's digicams, thanks to their quality cameras. But SLRs remain critical for pros and even many amateurs -- who like to transfer their photos to smartphones or tablets for image editing or simply to upload to Facebook or Flickr.
Some Android devices come with MicroSD slots to make such transfer easy. Otherwise, you'll need a MicroUSB cable that works with your camera or need a card reader adapter to use various media cards.
For iPhones and iPads, you'll need an SD or MicroUSB adapter. Apple's Camera Connection Kit provides both for the Dock Connector. For Lightning devices, Apple offers a separate SD card reader and MicroUSB adapter.