Page 15 of 22
Ophcrack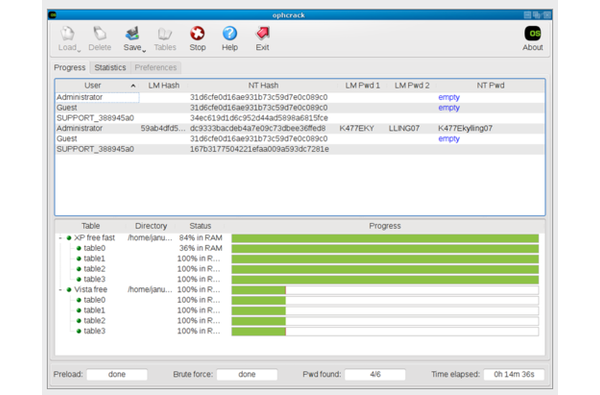 Ophcrack is a free Windows password cracker based on rainbow tables. It comes with a graphical user interface and runs on multiple platforms, according to the specifications on the website.
Features include the following:
-- Cracks LM and NTLM hashes.
-- Free tables available for Windows XP and Vista/7.
-- Brute-force module for simple passwords.
-- Audit mode and CSV export.
-- Real-time graphs to analyze the passwords.
-- LiveCD available to simplify the cracking.
-- Dumps and loads hashes from encrypted SAM recovered from a Windows partition.