Page 20 of 22
Burp Suite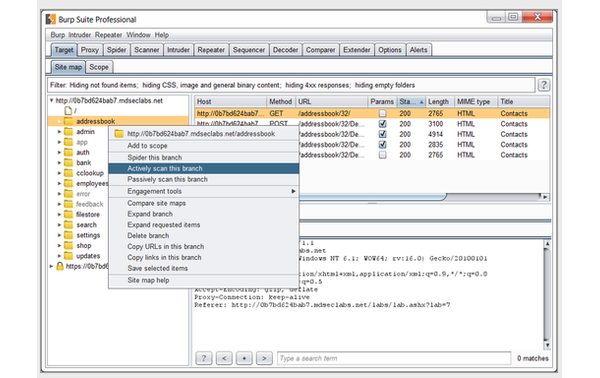 Burp Suite is a Web app security testing platform. Its various tools support the entire testing process, from initial mapping and analysis of an application's attack surface, through to finding and exploiting security vulnerabilities.
Tools within the suite include a proxy server, web spider, intruder and a so-called repeater, with which requests can be automated.
Portswigger offers a free edition.