Page 4 of 22
Samurai Web Testing Framework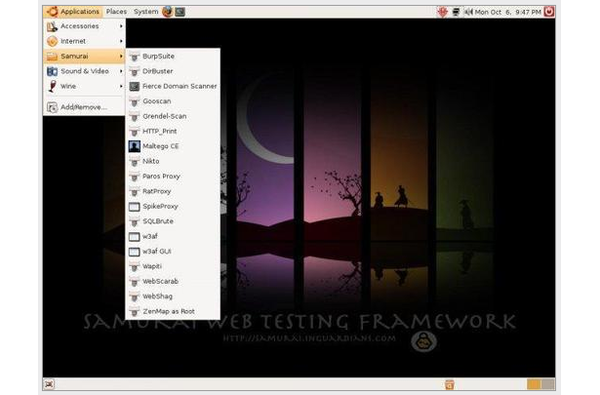 The Samurai Web Testing Framework functions as a web pen-testing environment. It's actually a toolbox packed with some of the other items you'll see in this slideshow.
The CD contains a host of free and open source tools to test and attack websites.
Tools include the Fierce domain scanner and Maltego. For mapping it uses WebScarab and ratproxy. Discovery tools include w3af and burp. For exploitation, the final stage, it includes BeEF, AJAXShell and others. The CD also includes a pre-configured wiki, set up to be the central information store during the user's pen-test.