Page 8 of 22
The Harvester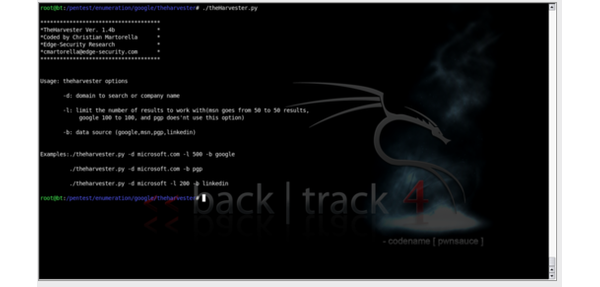 The Harvester is an open source intelligence tool (OSINT) used to attain email addresses and user names from public sources such like Google and LinkedIn.
A favorite among pen testers, it lets the user conduct passive reconnaissance and build target profiles that include a list of user names and email addresses.
The Social Engineering Framework website says, "Emails and user names are similar to your real name. They can be used to identify you in the virtual world or in your workplace. They can lead to identifying your friends, your family, and your social groups."
[Also read about the Social Engineering Toolkit.]