Page 2 of 11
Gravity Jack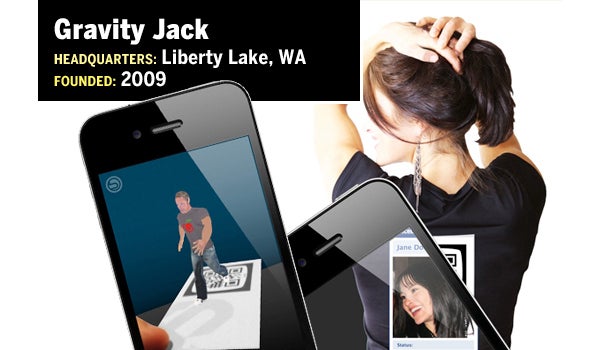 Founder: Luke Richey, who was previously CEO of Elite Distributing.
What it does: Develops augmented reality solutions.
Why it's interesting: Augmented reality has underperformed so far, but Gravity Jack bucks this trend. The company has created augmented reality campaigns for major clients, including Coca-Cola and Bowflex. Gravity Jack's browsAR platform features real-time visual search, interactive e-commerce, polling, social media integration, analytics and white-label integration. They also plan to roll out additional features, such as object detection, soon.
Funding: The company has raised $220,000 in seed funding and is currently one-third of the way through raising a $1.5 million bridge round.