Page 11 of 14
Save the date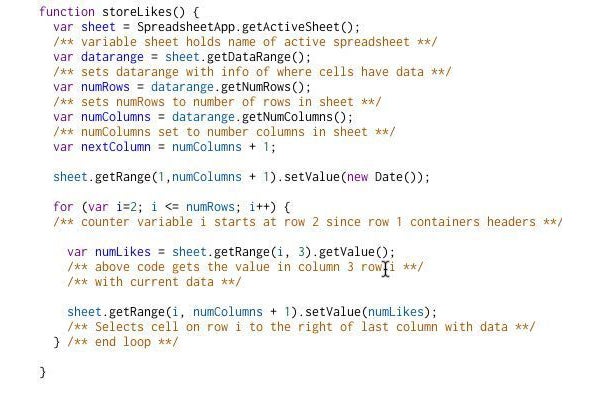 You'll want to know when the data was fetched and stored. So, put the current date that the function runs in row 1 of your first empty column. This command:
sheet(1,numColumns + 1).setValue(new Date());
will set the value of row 1 of the first column without any data -- cell 1, numColumns + 1 -- to the current date and time.
Then loop through the rest of the cells in the column with your latest data by using the for loop at left.