Page 10 of 10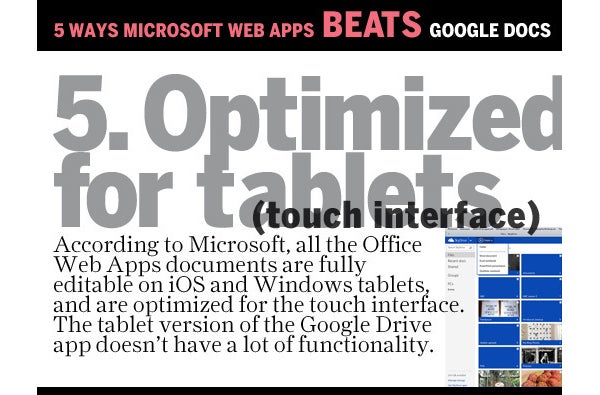 According to Microsoft, all the Office Web Apps documents are fully editable on iOS and Windows tablets, and are optimized for the touch interface. The tablet version of the Google Drive app doesn't have a lot of functionality.
Originally published on Network World| Click here to read the original story.
This story, "Microsoft Office Web Apps v. Google Docs" was originally published by Network World.