UPDATE: The contest has ended and our winners are being notified. Thank you to everyone who entered.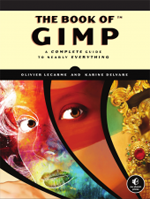 Whether you're just getting started with this free Photoshop alternative or working to master GIMP's more complex features, you'll find the answers you're looking for in The Book of GIMP.
by Olivier Lecarme and Karine Delvare
Published January 2013 by No Starch Press.
Enter now!
* All fields are required
By clicking submit you agree to the terms and conditions outlined in ITworld's privacy policy.
Read the official giveaway rules.