UPDATE: The contest has ended and our winners have been notified. Thank you to everyone who entered.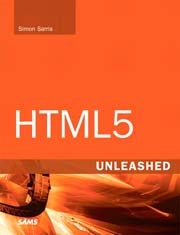 HTML5 Unleashed
by Simon Sarris
Published Jul 16, 2013 by Sams. Part of the Unleashed series.
Comprehensive and up-to-date, HTML5 Unleashed is organized as an accessible guide of tutorials and practical references. You'll learn how to create web apps and solutions that deliver state-of-the-art media content and interactivity with new Audio, Video, and Canvas elements.
Enter now!
* All fields are required
By clicking submit you agree to the terms and conditions outlined in ITworld's privacy policy.
Read the official giveaway rules.