UPDATE: The drawing is now closed and our winners have been notified. Thank you to everyone who entered.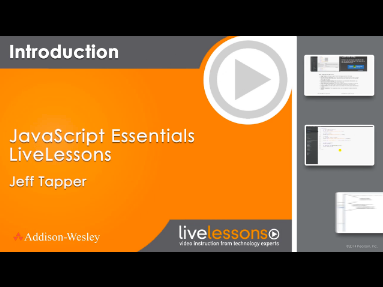 JavaScript Essentials LiveLessons
Presented by Jeff Tapper
Published Mar 5, 2014 by Addison-Wesley Professional. Part of the LiveLessons series.
In 4 hours of video instruction, JavaScript Essentials LiveLessons provides a solid foundation on which to build skills, from the perspective of a web developer.
Enter now!
** All fields are required
** You must be 18 years of age or older and a legal resident of the U.S. to enter.
By clicking submit you agree to the terms and conditions outlined in ITworld's privacy policy.
Read the official giveaway rules.