by Joey Bernal - From an organizational perspective, Social Networking has changed and continues to change the way that I work every day. As a consultant, my job is to travel to customers and help them build solutions and solve problems within their organization. In this role, I do not work in the traditional office settings of days past. Thousands of others work in this same manner. My manager lives on the other side of the country, and my immediate team is often spread across the globe. Yet I consider them my teammates just as if they were sitting in the cubical next to me. Even traditional office settings are being disrupted in a similar manner. Outsourcing of routine tasks, allowing employees to work from home, and distributed teams offer the same challenges as the lone consultant. Social Networking has opened up our ability to communicate and collaborate in ways that we probably would not have imagined.
Social Networking Guidelines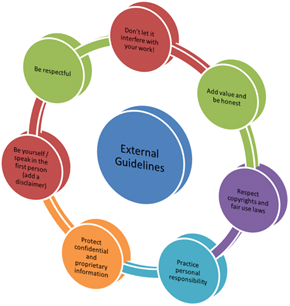 Figure 1: External Social Networking Guidelines
Social Networks are generally more informal than traditional marketing approaches. If you are going to allow Social Networking to exist for your employees, setting expectations correctly is important. Like all standards or expectations, guidelines have to be put in place before you unleash your organization to the unsuspecting Social Networks of the world. Blogs and wikis enable you to communicate information to customers as never before, but there is also a loss of control as to what information is provided. After something is unleashed, it is difficult to reel it back in. Communicators (perhaps bloggers) in your company can have a wide reach, so it is important that they represent the company honestly and openly.
However, they may not speak for the entire organization and strategy. It can be the case where blog entries that are posted do not necessarily speak for the organizational strategy. This is actually a common problem as thought leaders within an organization flesh out new ideas and concepts in a public way. However, it should be made clear that ideas and strategies can change over time in every organization and comments made are not commitments. Bloggers get questioned and criticized about topics that sometimes find their way into their blogs. This interaction of different viewpoints is one of the benefits of working for a large organization where there are many competing ideas and directions.
Figure 1 provides some guidelines for social networkers and others who speak publicly about your organization, either directly or indirectly. IBM has been a leader in this space since 2005 when guidelines for external bloggers were outlined. This helped provide a set of specific yet broad guidelines for individuals within the organization who feel the need to reach out and share with the larger IT community.
Remember when organizations thought the Internet was a distraction? This will always be the case with new technology until it provides a proven benefit. Don't let social networking interfere with your work unless it actually is part of your job.
Add value and be honest. Your blog probably won't last very long unless this is the case. With the information overload people have little use for information that doesn't now help or even hurts them in some way.
Respect copyrights and fair use laws. This is true in any type of publishing, even the web. While reposting information is useful, outright plagiarism is unwarranted.
Practice personal responsibility. Be professional and responsible in your posting. Don't say anything you don't want people to refer to forever.
Protect confidential and proprietary information. Always protect your organization and don't release information that should not be in the public domain. Mistakes can happen, but care should be taken whenever possible.
Be yourself, speak in the first person, and add a disclaimer. An important point is that in many cases you are speaking for yourself and not the organization.
Be respectful. This is especially true when responding to someone who may disagree with what you are saying. Disrespectful comments or postings reflect on you and the company. Don't flame your competition.
(You can read more about the specific IBM Social Computing Guidelines here.)
On the flip side of this discussion is deciding who can determine what is appropriate. Speaking as someone who has been caught between the ideal of being open and honest with the community and potentially providing ammunition to a competitor, there are sometimes difficult decisions to be made. Hopefully those issues are few and far between.
_________________