A few months back I profiled a new service called Priveazy that helps Netizens wade through the maze of privacy settings we are presented with on a daily basis. At the time I thought it was promising but clearly had a long way to go.
This week Priveazy is unveiling a new version of the service that makes it even simpler to lock down your online privacy. In addition to a new "classroom" that offers tutorials on Web tracking, passwords, identity theft, and the like, Priveazy also offers a dashboard where you manage your privacy settings across a dozen of the Web's most popular sites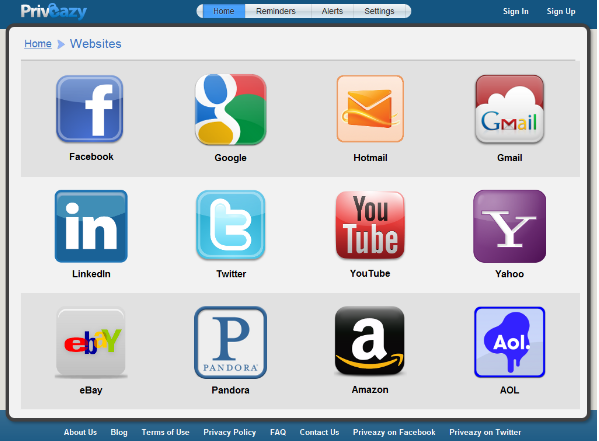 What's interesting to me is how these services vary in the number of tools they provide users. Facebook blows everyone else away with the granular controls it offers over apps, third party data, public vs private postings, and more. Contrast that to Google, which lets you change a few G+ profile settings or configure your Web history but little else; or Amazon, which lets you privatize your wish lists and turn off your history, and that's it.
Of course, even when it's Eazy, it's still not always easy. You still have to change all these things yourself, because Priveazy can't just log in and change your admin settings for you. (Trust me, even if the sites didn't forbid it, you don't want any third-party app to be able to do this. That would be a disaster.)
So Priveazy is less like snack food and more like a cookbook; you'll still have to follow the recipes step by step to get at the goodies. The best way to do this: Open Priveazy in a separate browser window next to Facebook, Twitter, G+, etc, to make it easier to follow along (assuming, of course, you've got a big enough screen to make that practical – ie, don't do it on your phone).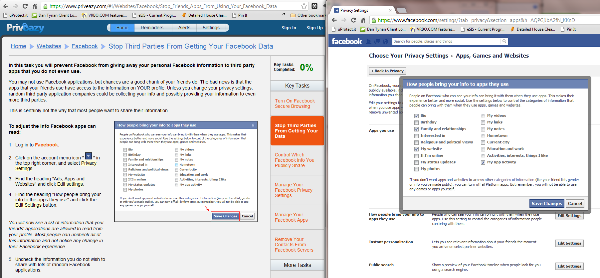 And because it can't log into your account settings, Priveazy won't know how many of these things you've already done until you tell it. So it also acts as a kind of master privacy to-do list, keeping track of what you've done, what you've got left to do, and what you've chosen to simply ignore.
Though Priveazy is still mostly aimed at Web newbies, even I – a wizened privacy veteran – learned a few things. Like the fact that LinkedIn is also tracking my Web history across sites that use LinkedIn plug ins, for example. Yes, of course it makes sense LinkedIn would do this, but I never really thought about it before.
Does Priveazy make managing your online privacy as easy as it should be? No. Nothing else does, either. But it helps – and for now, that's enough.
Got a question about social media? TY4NS blogger Dan Tynan may have the answer (and if not, he'll make something up). Visit his snarky, occasionally NSFW blog eSarcasm or follow him on Twitter: @tynanwrites. For the latest IT news, analysis and how-to's, follow ITworld on Twitter and Facebook.
Now read this:
Facebook's 'man in the middle' attack on our data
Making Facebook private won't protect you
How to keep hackers out of your Google, Facebook, and Twitter accounts