It's a tough day if you've got a tech announcement. The media capital of the world is facing a historic hurricane Sandy arrival, Apple already hit the tech writers with new devices last week, and did I already mention a huge hurricane? Regardless, Google and Microsoft marched their newest mobile advancements onto the stage, and there's a lot to digest. Let's carve it up and digest it as a series of snacks:
Windows Phone 8
What's new: The big thing is a new core kernel, based on the NT kernel, same as what's powering Windows 8. Did you know Windows Phone 7 had some of the same guts inside as Windows CE? Well, now you do. With the new kernel, and with phones sporting multiple cores, there is "never a hint of lag," as The Verge puts it.

What's good: The Verge has the best Windows Phone 8 review I've seen. Everything that is unique and interesting and useful about Windows Phone is enhanced and made smoother and less annoying in Windows Phone 8. The somewhat stickier bits, like the Windows Store selection and the apps that can't compete against other firm's established strengths (iTunes Store, Google Maps, and so forth), remain just as sticky.

The flagship Windows Phone, cleverly titled Windows Phone 8X: Boy Genius Report ("BGR"), aptly summating a rather long review:
If you're willing to make do with Windows Phone in its current state and play the waiting game, I wholeheartedly recommend the Windows Phone 8X. This phone is awesome. The hardware is outstanding and the operating system is unique and smooth. But there are unavoidable compromises you'll have to make in jumping over to the Windows Phone camp and now, more than two years since the platform first launched, people still seem unwilling to make those compromises.
Worth noting: I think Windows Phone is very slick, quite different, and often very revealing of innovations we could be making in mobile devices, especially on the interface side. But it's hard to recommend to friends who want to use and enjoy many different kinds of apps, rather than just email, web, and Facebook.
Android 4.2 and the new Nexus phones & tablets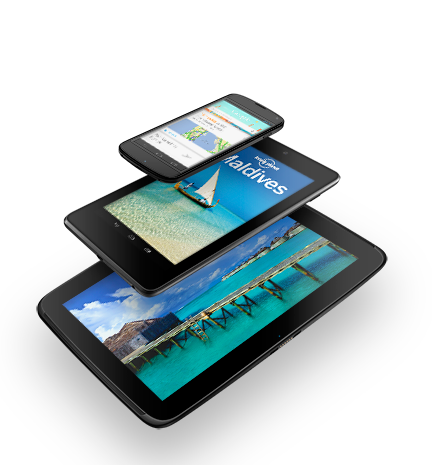 What's new: Android's official list is a perfectly fine list. But let's recreate it anyways:
Photo Sphere: It's panoramic photos, but with more vertical coverage. How often do you actually take panoramics that you want your kids to see someday?
Gesture Typing: Google is straight-up "borrowing" this from Swype (which I really, really like). I'm really eager to do a side-by-side comparison.
Multiple user accounts for tablets: This is just straight great. A notable, if maybe slightly geeky, advantage over the iPad.
Wireless television mirroring: In nerdier terms, Android 4.2 has built-in support for Miracast, which is coming soon as a plug-in adapter, and as a built-in technology.
New Google Now data: Among the new, new Now things that show up based on location/time/alert context: Hotel, flight, restaurant, package, and other confirmations found in your Gmail (basically, an in-house version of TripIt); movies, concerts, and news headlines you've searched out; and nearby attractions and photo-heavy spots.
The Nexus 4, the Nexus 10, and the Nexus 7 with 3G
Read about all three new Nexus devices at the official Android Blog. But here, again, is a shorter list:
Nexus 7 with 32 GB and 3G: It's the Nexus 7, but with 32 GB storage and HSPA+ (sometimes a.k.a. "4G") built in, for $299 for both.

Nexus 10: A 10-inch tablet with "the highest resolution … on the planet with a 10.055-inch display at 2560-by-1600 (300ppi)." Google's pushing the built-in user account switching of Android 4.2 with this one, arguing it as a great living room device.

Nexus 4: The next "Google phone," from a partnership with LG. It has a 4.7-inch, 320 pixel-per-inch display, comes with the Google-controlled Nexus experience, and so on. But what's really notable is what's missing: an LTE version that would work with Verizon or Sprint. With LTE, Google can't develop and push updates without some form of carrier control. Given the experience of Galaxy Nexus owners on Verizon--long waits for system updates, a tethering-and-hotspot showdown, and removal of Google Wallet due to Verizon's own mobile payment ambitions--it's understandable that Google chose not to go down that road again. Especially with Nexus devices proving to be a viable, marketable product of late.