Strange news out of Belize this week, where John McAfee - he who founded McAfee, Inc., the anti-virus software company - is wanted for murder. While he hasn't been involved with the company for quite some time, he, has, apparently, turned into a recluse and has been exhibiting increasingly strange behavior.
Whether or not he actually committed murder, he's clearly not your average wealthy tech company founder. Reading his story got me to thinking about the history of well-known tech leaders running afoul of the law. How common is it? 
I spent a little time digging into the backgrounds of some famous tech leaders to see who, if anyone, has a record. I ignored hackers and people who got into trouble because, essentially, their business is based on (potentially) illegal activity. No, I was looking for evidence of rapscallion-like behavior by otherwise respectable folks outside the office environment.
It didn't take much digging to realize (as expected) this is pretty unusual; people who found companies like Apple, Microsoft or Google don't tend to be dangers to society. They may be a bit nerdy and sometimes a little eccentric, but, in general, tech leaders are law-abiding citizens.
However, John McAfee aside, there have been a few skeletons in the closets of well-known (and sometimes beloved) tech leaders. Here now, are the handful of examples that I found.
Steve Jobs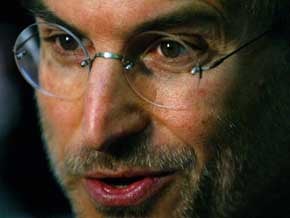 Everyone's favorite, iconic tech leader Steve Jobs was arrested in 1975 in Oregon for failure to pay a speeding ticket. Ironic that a man who would become famous for his attention to detail would neglect to pay a ticket. But, then again, it was generally Steve's way or the highway, so if he thought he was in the right, it all makes a little more sense.