As you've probably heard, tomorrow (Dec. 21, 2012) is the day that the Mayans allegedly predicted as the end of the world. While NASA and others are busy trying to debunk all the myths, the end of the world mania is reaching its fever pitch.
This includes some pretty funny videos - here's one from my favorite puppet show - Glove and Boots - telling viewers what they need to do to prepare for Doomsday with a very nice song and dance.
If you want to try and get through today and tomorrow with some other materials for your social network feed, check out some other tips:
Tip #1: Post the video for REM's "It's the End of the World as We Know It (and I Feel Fine)": Try to see if you can remember all of the lyrics, or at least shout "Leonard Bernstein!" at the right moment:
Tip #2: Post a bunch of funny photos on your Facebook stream. Here are some of our favorites: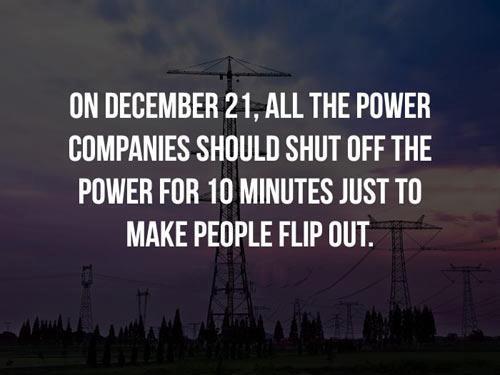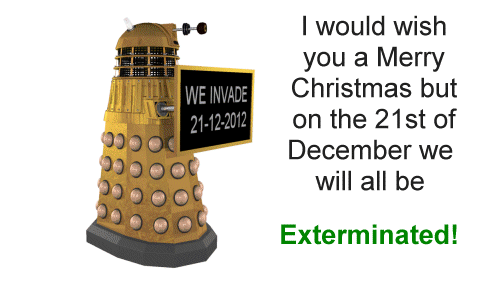 Let me know if you find any more end-of-the-world-related photos or videos! Happy Apocalypse everyone!
Keith Shaw rounds up the best in geek video in his ITworld.tv blog. Follow Keith on Twitter at @shawkeith. For the latest IT news, analysis and how-tos, follow ITworld on Twitter, Facebook, and Google+.
Watch some more cool videos: Watch this trailer for Lego's 'The Yoda Chronicles' Web series BBC gives Doctor Who fans an Amy/Rory postscript Supercut: Lego Lord of the Rings game cutscenes in one video The Year in Review, courtesy of Twitter Juggling Disney robot hopefully won't attack guests