Page 2 of 2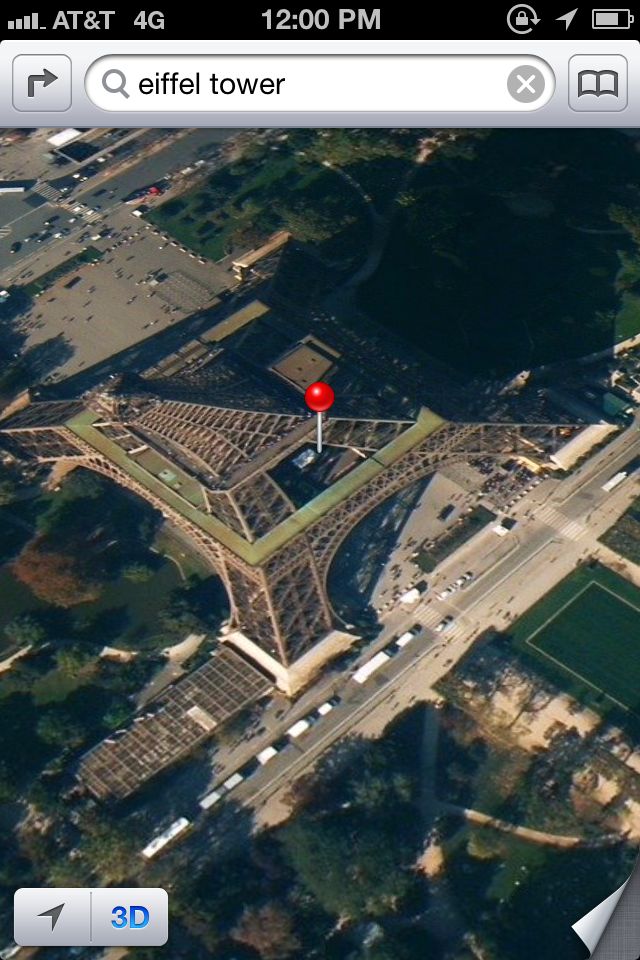 The release of the iPhone 5 was accompanied by the release of iOS 6 in which we made the goofy decision to replace Google Maps with our own mapping application. In retrospect, I should've known this was a bad idea when I saw that Apple Maps' turn-by-turn guidance just took you to the nearest gas station to ask for directions. While some consider Apple Maps to be a debacle, I think it's just misunderstood. For example, when Taiwan complained to us that Apple Maps revealed satellite images of Taiwanese radar facilities, I tried to point out that this was actually a feature to protect them, since it actually showed the Taiwanese facilities being in Peru.
Nevertheless, in the wake of the release of Apple Maps I did what a good leader should do: I wrote an apology letter to our users - and then promptly forced out the two people most responsible for the whole mess. Scott Forstall and Richard Williamson. While they'll be missed (not), they each said they were looking forward to spending more time at home, getting their own families lost.
2012 also saw us release our latest version of OS X, Mountain Lion (though I was talked out of my first choice of release name, Garfield), a new 13-inch MacBook Pro with Retina Display but no optical drive (glad I already ripped all of my Weird Al CDs), new iMacs (our engineers told me they're built with a process called friction-stir welding, but I think they were yanking my chain), as well as a new Mac mini (BTW, don't even think of naming anything "mini" or our patent lawyers will be on you like anodized aluminum on a MacBook). Both the new iMac and the new Mac mini feature fusion drives, which are a combination of a traditional hard disk drive, flash storage and, I believe, a flux capacitor.
On the financial front, you probably heard that we won a little patent infringement lawsuit against our former friends at Samsung. Sadly, rather than just pay up, they've vowed to appeal the decision all the way to highest court in the land - Judge Judy. Stay tuned.
No matter how that turns out, thanks to the iPad and iPhone, it was still an amazing year, financially, for us but, to be our honest, we fell a bit short of our goal for 2012 of obtaining all the money in the world. But, hey, thanks to China, we may actually achieve that in 2013! Anybody know how to say "six month release cycle" in Mandarin?
Well, time for me to scoot and get back to reviewing mockups of the iPhone 5s, the iPad micro-mini and the MacBook Pro with IMAX Display (all coming in 2013!). Happy holidays to you and yours and have a great 2013, everyone!
Hugs,
Tim Cook
Apple CEO / Time's (runner-up) Person of the Year 2012!