NASA yesterday posted this very cool and educational video about how some craters on the moon are never exposed to sunlight - it's not just the "dark side of the moon", but rather some deep areas where sunlight never penetrates.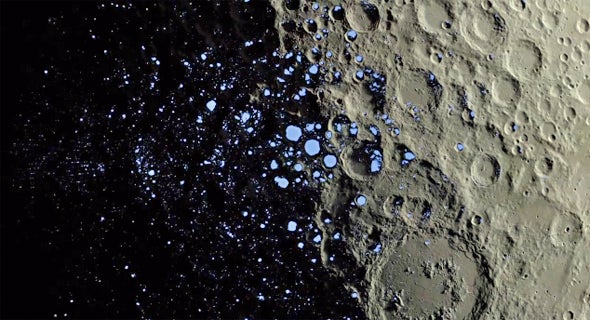 In fact, some spots haven't seen light for more than 2 billion years - maybe that's where the Martians are hiding. Luckily, new data from NASA's Lunar Reconnaissance Orbiter can "shed some light" on these dark areas.
Of course, if your idea of "Dark Side of the Moon" is the 1973 album from Pink Floyd, we've got you covered:
Keith Shaw rounds up the best in geek video in his ITworld.tv blog. Follow Keith on Twitter at @shawkeith. For the latest IT news, analysis and how-tos, follow ITworld on Twitter, Facebook, and Google+.