The other day I stumbled on a GigaOm guest post, written by a company executive, that didn't pass the sniff test for me. In it, Allan Leinwand, ServiceNow's CTO of platform development, suggests that cloud providers like Amazon Web Services and Microsoft have a tempting incentive to snoop on customer cloud usage, if that customer is a competitor.
[Government IT's move to cloud slowed by security concerns, misconceptions and Should you trust your files to Mega? I'm not sure I would]
Leinwand wrote "it may be a hypothetical concern for now" and that "in reality," the providers may not be snooping to gain an advantage. But he sure seems to suggest that cloud users ought to be worried if their service provider is also a competitor.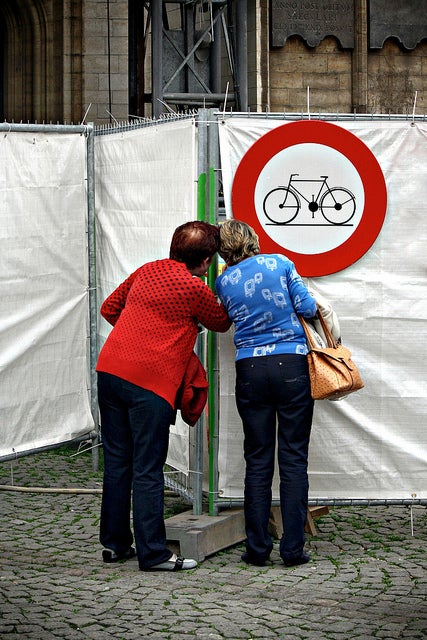 It sounds like pure and simple fearmongering to me. But just to be sure, I checked in with David Snead, a lawyer specializing in cloud contracts. His customers are cloud service providers. "Can you imagine the bad press AWS would catch," were it to come out that it was collecting customer usage data for a competitive advantage? Snead said. He hasn't heard of a cloud provider monitoring customers to get an edge. "I have clients who provide services similar to AWS and they monitor things like traffic but not for competitive reasons. It has to do with their technical operations," he said. In addition to bad publicity, additional downsides mean it's probably not worth the risk. "I don't doubt Amazon has the ability to try something like this but it's a huge amount of data," he said. Also, "the legal concerns might outweigh the value of the information." Snead doesn't specialize in competitive issues so isn't certain that such a scenario would cross legal lines, but he suspects it might. If a cloud provider were to look at customer usage patterns for competitive reasons, it would probably reserve the right to do so in the terms of service, Snead said. "Any good lawyer would counsel clients that are thinking of doing this to put it in their terms of service. That would be the best indication that they're thinking of doing something like this," he said. Leinwand also suggested that since AWS also runs most of Amazon.com's services these days, AWS is inclined to prioritize Amazon.com's needs. "If your business and Amazon's both suffer an outage because of an Amazon Web Service outage, I am willing to bet that the cloud team takes the call from Jeff Bezos first," he wrote. Some people were curious, and rightly so, after an AWS outage took down Netflix but not Amazon's streaming video service. But AWS had a pretty reasonable explanation. Plus, from a technical standpoint, it would be hard for AWS to try to get one particular customer up and running before another, even if it wanted to. Snead agreed. "I don't represent people as big as Amazon but when my clients have outages, their goal is to get the outage resolved, not to put their $10,000 a month client online before their $9.99 a month clients. They just want the outage over," he said. Are you a cloud user with concerns about competing with your provider? Let me know if you think I'm being naïve. Read more of Nancy Gohring's "To the Cloud" blog and follow the latest IT news at ITworld. Follow Nancy on Twitter at @ngohring. For the latest IT news, analysis and how-tos, follow ITworld on Twitter and Facebook.