Several websites are reporting that the following video (posted by YouTuber Jean-Louis Nguyen) shows off the Google Chromebook Pixel, a new touch-screen notebook with 4 million pixels.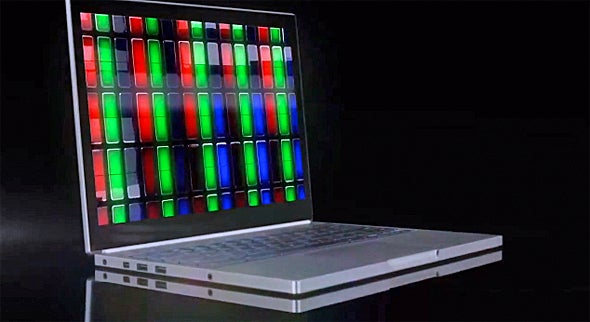 According to the YouTube description, the concept video shows a screen with 2,560 by 1,700 resolution, and was produced by the "Slinky.Me" agency. A check of their website shows a notice that "all our servers were attacked by hackers."
[HP wants to help developers make apps faster and Microsoft may be seeking protection from Linux with Dell loan]
Meanwhile, TechCrunch is reporting that the CEO of Slinky.Me, Victor Koch, "issued a public apology (and tagged Google co-founder Sergey Brin) on his Google+ account for the video's sudden exposure.
While the original video was taken down by YouTube, others have popped up, so watch the video while you can before YouTube starts taking them down.
Of course, we'll find out when Google I/O happens in a few months whether this notebook (and the video) is real or not.
[Via CNET, TechCrunch, Geeky Gadgets and ReadWrite mobile.]
Keith Shaw rounds up the best in geek video in his ITworld.tv blog. Follow Keith on Twitter at @shawkeith. For the latest IT news, analysis and how-tos, follow ITworld on Twitter, Facebook, and Google+.
Watch some more cool videos: Mash-up gold: Marty McFly meets The Doctor Squee alert: Elder Scrolls Online announces beta Take a tour of the International Space Station Is there a Nerd Culture War going on? Science Thursday: The Momentum Misconception