Valentine's Day, the holiday about love that it seems everybody hates, is almost here. Whether you're a Valentine's Day junky or someone who considers it just another Hallmark holiday, if you're in a relationship, there isn't much of a way around it. You'd better come up with the goods for your sweetie or else.
[Can love be scientific? and Microsoft, Oracle, Adobe send patches for Valentine's Day]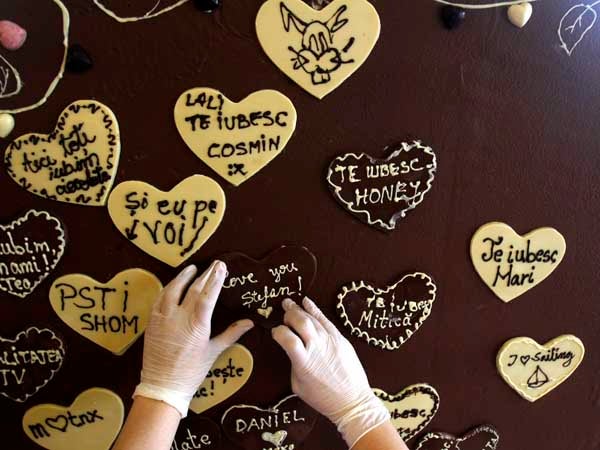 Well, thankfully, unlike in the olden days of, say, 1995, when you actually had to put some effort into a thoughtful Valentine's Day gift or date, the Internet has simplified things. Throw on top of that mobile devices and, best of all, apps, and you don't need much more than a smartphone, a credit card and a thumb to be able to impress your special someone. Or, at least, avoid sleeping on the couch.
To that end, let us count some  of the ways that the Internet can help, with six (sort of) must have Valentine's Day apps.
Love Calculator 
Cost: Free
First things first. Before going whole hog and ordering those two dozen long-stemmed roses, how about making sure you and your significant other are really made for each other? This app uses the tried and true matching technology of etymology; that is, it compares your names to "calculate the probability of a successful relationship". Why not give it a try? Worst case: you two aren't a match and you save yourself a few bucks and won't need to bother shaving or putting on pants on Valentine's Day.
Romantic wallpaper
Cost: $.99
Available for Android
If you're willing to spend (almost) a whole dollar on the object of your affections and s/he has an Android device that you can get access to, you might want to consider installing this sweet little app on it. It'll draw romantic phrases on his or her screen, like "love" and "kiss" and "forever." If your significant other isn't freaked out by you hacking into his or her device, it should get you a few bonus romance points.
Hello Vino
Cost: Free
Let's face it, no matter what we say, the vast majority of us really know nothing about wine. Thanks to Hello Vino, this is no longer a problem if you're taking your love out to a nice dinner or preparing that cozy, romantic meal at home. It can help you pick a wine based on wine ratings and tasting notes, or based on food pairings or your taste preferences. It can even recognize a wine based on the label. Just be sure that if you use this in a restaurant that you pull your smartphone out when your date is powdering her nose so she doesn't think you're checking work email or the score of the game in the middle of your romantic meal.