Hey, look, it's February 14th! You know the significance of this date, right? I mean, aside from it being Valentine's Day, of course. On this date in 1924 a company called the Computing Tabulating Recording Company changed it's name to.. (drum roll, please)... International Business Machines, a.k.a. IBM. In the annals of nerd history, that makes today an important one.
[Why are they called that? The silly stories behind 6 tech brands and Windows, Mac, and Linux version naming schemes explained]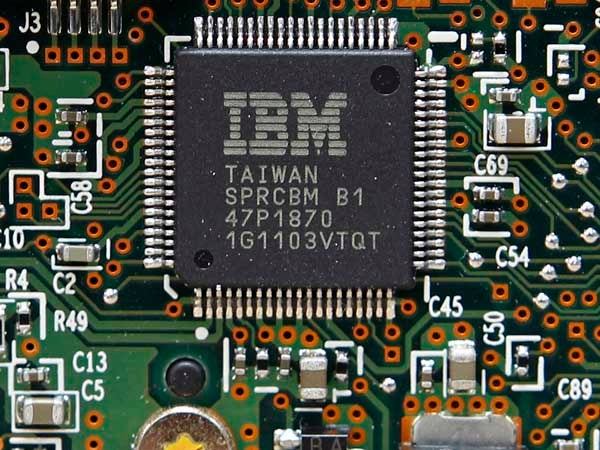 That could be a good nugget to toss out to your sweetie over a romantic dinner tonight, to impress him or her with your command of geek history. While we're at it, if you really want to dazzle your valentine, or maybe if the meal is filled with too many awkward silences, you can nonchalantly share the original names of these other famous technology companies. Or make it into a fun game of seeing how many your date knows.
Ready? Here we go:
Xerox started as the The Haloid Photographic Company in 1906, becoming Xerox in 1961.
Olympus was founded in 1919 as Takachiho Seisakusho, eventually becomingOlympus in 1949.
Motorola was founded in 1928 as the Galvin Manufacturing Corporation, then changed to its current name in 1930.
Canon was founded in 1933 as Precision Optical Instruments Laboratory, and changed to Canon in 1947.
Toshiba was first called Tokyo Shibaura Electric K.K. when founded in 1939, before becoming Toshiba in 1978.
Sony was started in 1946 as Tokyo Tsushin Kogyo before becoming Sony in 1958.
Texas Instruments was founded in 1951 as General Instruments, but was quickly renamed since their first choice was already taken.
Intel was founded in 1968 as NM Electronics, then soon after changed to Intelligent Electronics, or Intel for short. Be sure to make the Intel sound when sharing this one.
Dell was originally named PCs Limited when Michael Dell started selling PCs from his dorm room in 1984, before becoming Dell in 1988. Wonder of the Dell Dude knows this?
Amazon.com was originally incorporated as Cadabra in 1994 before changing to its current name the following year. No word if Jeff Bezos was a big fan of Steve Miller.
Yahoo!, as many folks probably already know, was originally called Jerry and David's guide to the World Wide Web when started in 1994; it became Yahoo! shortly thereafter.