I wish I could say that looking at photos and videos of cats are the number one obsession of "the Internet", but unfortunately it's probably a close second to pornography. In trying to understand the reasons why some people can get addicted to looking at porn via the Internet, the folks over at AsapSCIENCE (Mitchell Moffit and Gregory Brown) have created one of their animated videos to showcase "the hard science behind the 'porn epidemic' " and whether this addiction can have lasting neuroplastic effects.
[See: AsapSCIENCE: Fun, Informative and Extremely Successful for a little more info about what AsapSCIENCE does.]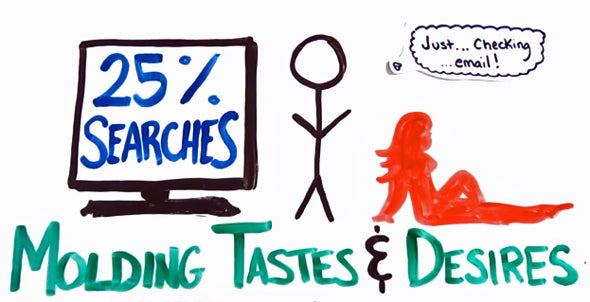 The video itself is totally "safe for work" (SFW), but you may want to turn your speakers down just a bit in case your co-worker is wondering what you're listening to.
OK, just promise me that you'll get back to work after watching this - I don't want to have to report you for looking for 'nekkid pictures'.
Keith Shaw rounds up the best in geek video in his ITworld.tv blog. Follow Keith on Twitter at @shawkeith. For the latest IT news, analysis and how-tos, follow ITworld on Twitter, Facebook, and Google+.