We continue to see reports and videos from the Russian meteor that crashed near Chelyabinsk, Russia a few weeks ago, which also caused a flood of videos to hit YouTube and generate millions of views from around the world.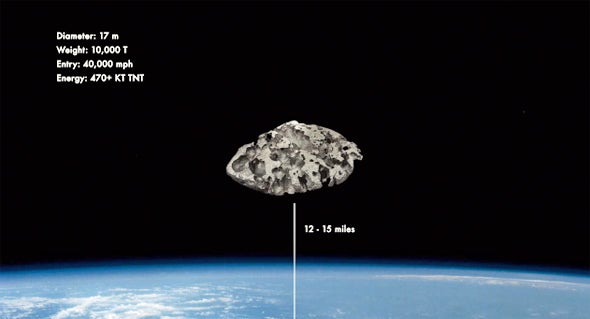 NASA's "ScienceAtNASA" YouTube channel has posted a new video that offers up more details on the meteor, including our ability to discover where it came from - not the DA14 asteroid that was doing the close-Earth flyby later that day, but rather from the asteroid belt near Mars.
If you're interested in more about the Russian meteor, check out this blog post from William Cooke - the NASA scientist explains why we couldn't detect the meteor before it entered the atmosphere. Basically, it was too small for us to see. Yikes.
Keith Shaw rounds up the best in geek video in his ITworld.tv blog. Follow Keith on Twitter at @shawkeith. For the latest IT news, analysis and how-tos, follow ITworld on Twitter, Facebook, and Google+.