The fine folks at the PBSoffbook YouTube channel have posted their latest docu-video, interviewing three experts on the rise and future of 3D printing.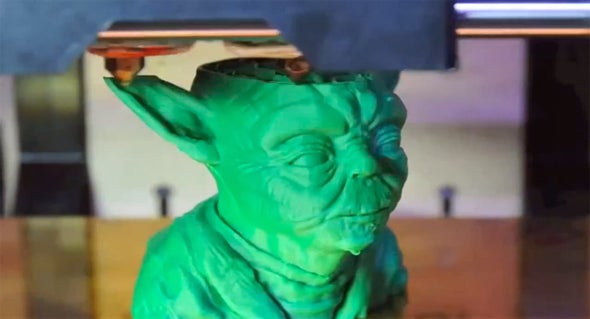 Described by one person in the video as the "late early adopter" phase, that means we'll be seeing more mainstream adoption of 3D printers and services that can reach more consumers. A recent episode of "The Big Bang Theory" had two characters building personalized action figures from a 3D printer, so we're getting very very close to mainstream knowledge, at least.
If you've been interested in learning more about 3D printing, get a great head start on your neighbor by watching this video:
The biggest question for me will be how inexpensive they can start making the printers for in-home use, as well as making it easier for people to create their own objects for printing.
Keith Shaw rounds up the best in geek video in his ITworld.tv blog. Follow Keith on Twitter at @shawkeith. For the latest IT news, analysis and how-tos, follow ITworld on Twitter, Facebook, and Google+.