Boston Dynamics, which makes incredible robots for military purposes, has posted another video on its YouTube channel showcasing the skills of its "Big Dog" robot.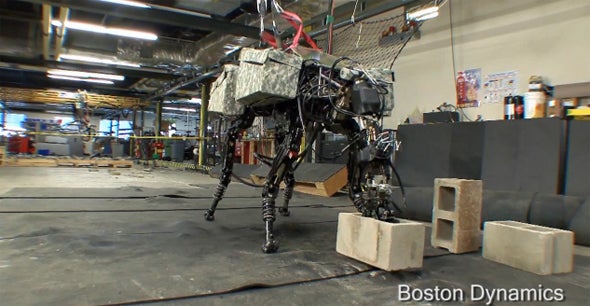 In the video, we can see the Big Dog picking up a concrete cinder block, moving to the left, and then hurling the block behind it. The company says the goal "is to help develop techniques for using the strength of the legs and torso to help power motions of the arm."
Let's hope they don't train this robot to play dodgeball.
Keith Shaw rounds up the best in geek video in his ITworld.tv blog. Follow Keith on Twitter at @shawkeith. For the latest IT news, analysis and how-tos, follow ITworld on Twitter, Facebook, and Google+.