If you happen to be a fan of the Game of Thrones series (either the HBO series or the fantasy books), but also like your comedy/drama in the form of a high school drama seen on networks like the CW, then "School of Thrones" may be up your alley.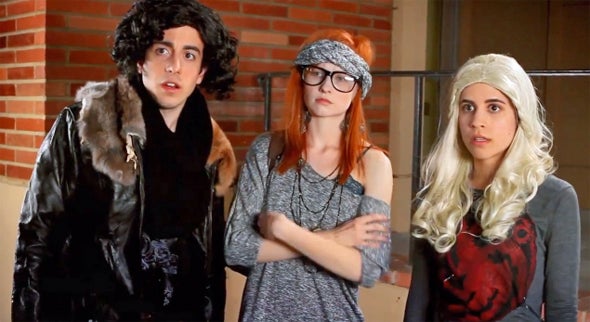 The new series launched yesterday, featuring a cast of characters similar to the series, but instead of taking place in a medieval landscape torn by war, it's all a bunch of high school students trying to figure out who will be prom king and queen. There are lots of Game of Thrones inside jokes if you've watched the series, so enjoy!
Oh, Stannis. Nobody likes you.
If you prefer your Game of Thrones shows to be more like the '90s, there's always the "Friends Style" video:
Keith Shaw rounds up the best in geek video in his ITworld.tv blog. Follow Keith on Twitter at @shawkeith. For the latest IT news, analysis and how-tos, follow ITworld on Twitter, Facebook, and Google+.