So, Joss Whedon's take on "The Avengers" came out last year and was the biggest film of 2013, but what's really impressive is that YouTube video creators are still making video clips based on the film's trailer and movie scenes.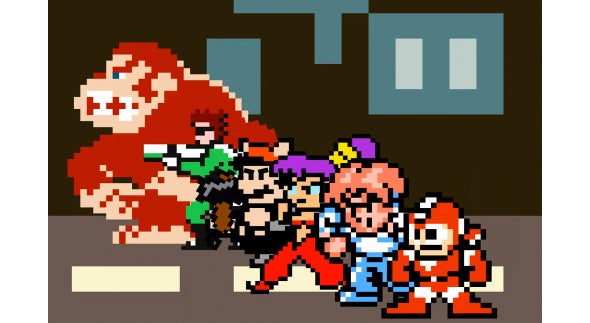 Check out two recent entries in the Avengers mash-up space. First we have the "8-bit Avengers", in which we hear the movie trailer soundtrack, but with images captured from 8-bit pixellated sprites from the Nintendo Entertainment System era of video games.
Next up, we find a merging of Avengers scenes, but done in the style of the Mighty Morphin' Power Rangers, a genre which thankfully I was a bit too old for in the '90s.
I'm not sure why The Avengers has such staying power for people to create new mash-ups, considering that newer movie trailers (Iron Man 3, and the new Star Trek film, for example) can also be mashed together to create new content. I suppose this puts the film into the territory of Star Wars and Batman in terms of having a new community building new content (mashups, fan films, original content) around a theme. Regardless, these new mashups are enjoyable to watch and shows some continued creativity.
Keith Shaw rounds up the best in geek video in his ITworld.tv blog. Follow Keith on Twitter at @shawkeith. For the latest IT news, analysis and how-tos, follow ITworld on Twitter, Facebook, and Google+.