Ubisoft today hit the web with the latest game trailer for its Assassin's Creed 4 Black Flag video game, which is due by the end of the year.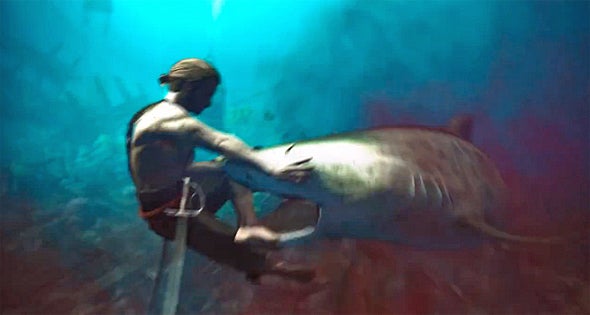 In the game, you play an assassin-turned-pirate, sailing the Caribbean doing all sorts of pirate things, including punching sharks. Yep, you hear me right, shark punching.
I'm still a bit on the fence on this one. I'm still very early in my game of Assassin's Creed 3 - I'm still stuck in Boston, and haven't even gotten to the main character in that game, to say nothing of meeting George Washington and the other American Revolutionaries. And then there's the DLC, which features you fighting Washington as he decides to declare himself king. So now I have to get excited about taking on Blackbeard? Ummm, count me in?
I guess this is just another indication of my inability to play a lot of video games the way I used to - I'm still having fun in Skyrim, and that game came out in November 2011. Still, shark punching does have its appeal.
Keith Shaw rounds up the best in geek video in his ITworld.tv blog. Follow Keith on Twitter at @shawkeith. For the latest IT news, analysis and how-tos, follow ITworld on Twitter, Facebook, and Google+.