One of my favorite all-time video games is "Kingdom Hearts 2", the Disney-meets-anime concept where players wield an epic sword known as the Key Blade.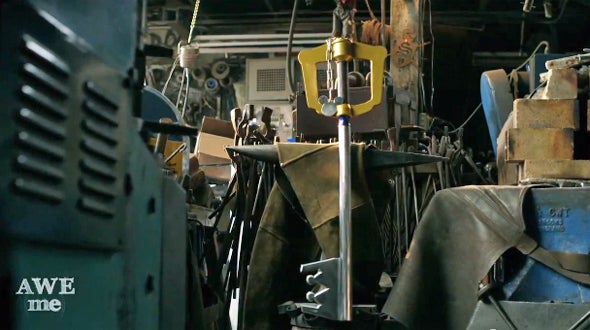 So why not build one in real life? That's the challenge for Tony Swatton, host of the Man at Arms series on YouTube's AweMe Channel, which returns today with new episodes. Watch as Swatton and his team re-create the Key Blade sword from the epic video game series.
Next up, it looks like Swatton will be tackling another video game-related sword, the sword from Minecraft. Stay tuned.
Keith Shaw rounds up the best in geek video in his ITworld.tv blog. Follow Keith on Twitter at @shawkeith. For the latest IT news, analysis and how-tos, follow ITworld on Twitter, Facebook, and Google+.