The folks at 1A4Studio hVe done another one of their animated "speed runs", this time taking on Star Wars, Episode IV (A New Hope, aka the "original" film).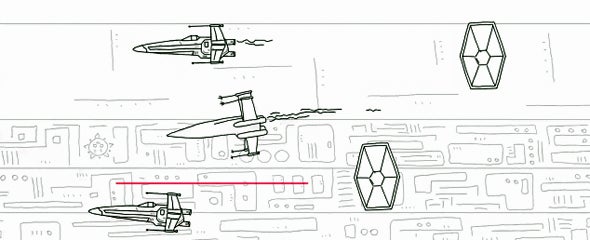 Like their speed runs for Back to the Future and The Matrix, the animations take place quickly, hit upon the main plot points and flow quite nicely from one scene to another.
With so many other geeky and classic movies available for them to choose from, I'd imagine that this channel will be around for a long time (Do the Lord of the Rings trilogy next!).
Keith Shaw rounds up the best in geek video in his ITworld.tv blog. Follow Keith on Twitter at @shawkeith. For the latest IT news, analysis and how-tos, follow ITworld on Twitter, Facebook, and Google+.