Wrapping up this week in some cool videos, let's not be too serious. Have some fun and enjoy some quality entertainment that you can share with friends and family.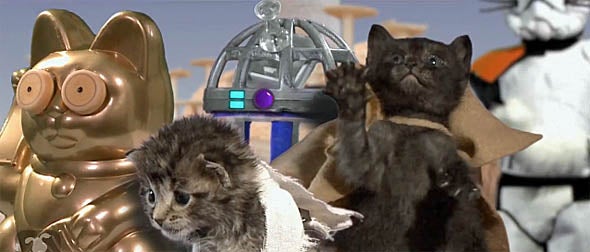 First up, here's a mash-up of cats (everyone on the Internet loves cats) and Star Wars, courtesy of ThePetCollective:
Next up, here's a College Humor video featuring Internet sensation Patton Oswalt (as the Penguin) as he tries to explain to Batman about the concept of death:
Finally, here's a homemade version of the bullet-time scene in "The Matrix", courtesy of CineFix:
Have a great weekend, everyone!
Keith Shaw rounds up the best in geek video in his ITworld.tv blog. Follow Keith on Twitter at @shawkeith. For the latest IT news, analysis and how-tos, follow ITworld on Twitter, Facebook, and Google+.