I know what you're thinking - "I've already played games where I manage an amusement park, a restaurant and a railroad - what I'd really like to do is manage a men's restroom."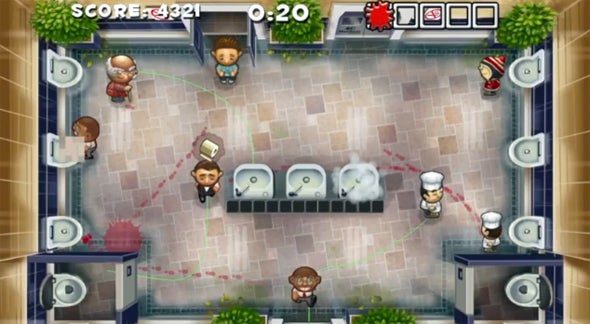 Wait no longer, management game fan. Sony has released this trailer for a game called "Men's Room Mayhem", coming soon on the PS Vita handheld. In the game, "you're hired as the janitor of your very own chaotic men's room. You're responsible for directing patrons, keeping everywhere sparkling clean and steering patrons away from trouble. You need to get your customers safely to the urinals and stalls in time - otherwise they'll be a few nasty accidents for you to clean up!"
Fortunately, the game won't work with the ChatPerf smell attachment for your mobile device.
And people say there are no good ideas left.
Keith Shaw rounds up the best in geek video in his ITworld.tv blog. Follow Keith on Twitter at @shawkeith. For the latest IT news, analysis and how-tos, follow ITworld on Twitter, Facebook, and Google+.