The UK Daily Mail has a great story highlighting a new robot created by researchers at Cornell University that uses Microsoft Kinect sensors and 3D cameras to help it analyze its surroundings.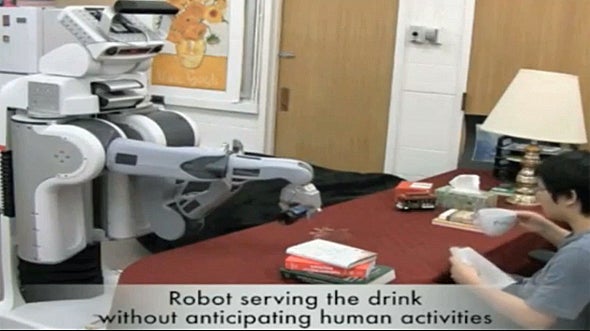 But more importantly, these sensors are used to help the robot pour a beer for a human being, and also figure out when the human needs a refill. Science!
As the Daily Mail article points out:
"As well as fetching drinks for thirsty owners, the robot can also work out when its owner is hungry and put food in a microwave, tidy up, make cereal, fetch a toothbrush and toothpaste, open fridge doors and more."
While other robot researchers are looking for military applications for robots, I'm glad to see the folks at Cornell focusing on more domestic robot purposes. Cadbury! Fetch me a cold one!
Keith Shaw rounds up the best in geek video in his ITworld.tv blog. Follow Keith on Twitter at @shawkeith. For the latest IT news, analysis and how-tos, follow ITworld on Twitter, Facebook, and Google+.