The folks at GeekWire have published a video on their YouTube channel showing actor Brent Spiner, who played Lt. Data on "Star Trek: The Next Generation" trying on Google Glass.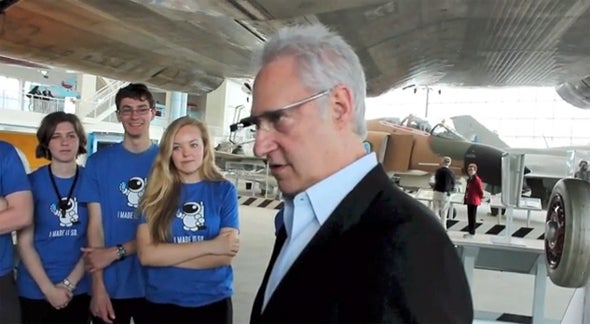 According to GeekWire, Spiner was at the Museum of Flight in Seattle, Wash., "to help support Planetary Resources and its new Kickstarter campaign for a public space telescope," but I think most people were there to see his thoughts on Google's eyewear. While Spiner seems a bit confused at using Glass initially, by the end he's asking how he can get a pair:
Google might want to have more geek celebrities trying out the Glasses, rather than "tech stars" - I think more people might be interested in them once they see their favorite actors or actresses trying them out. Or will this hurt the concept? Let me know in the comments.
Keith Shaw rounds up the best in geek video in his ITworld.tv blog. Follow Keith on Twitter at @shawkeith. For the latest IT news, analysis and how-tos, follow ITworld on Twitter, Facebook, and Google+.