With the Electronic Entertainment Expo (E3) in full swing, let's take a look at the new games being offered up by Sony for its PlayStation 4 console.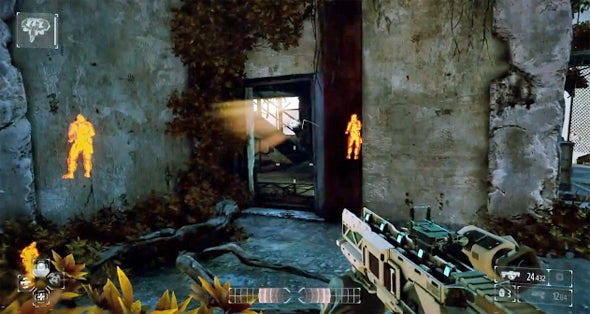 Here are our favorite trailers for the PS4 that have hit YouTube:
The Order: 1886 is a PS4 exclusive, courtesy of Ready At Dawn Studios. Steampunk fans should get a kick out of the Victorian London atmosphere:
Drive Club: We saw a sneak peek of this game during the official PS4 launch a few weeks ago, but here's the official E3 trailer - featuring lots of real cars and fast driving:
inFAMOUS Second Son: Not a launch title, this game is scheduled for Q1 2014, but will still be a PS4 exclusive. From the description: "Surrounded by a society that fears them, superhumans are ruthlessly hunted down and caged by the Department of Unified Protection. When Delsin Rowe discovers his powers he's forced to run, searching for other superhumans in order to save those he loves from the oppressive D.U.P. The choices he makes along the way change the future of everyone around him."
Killzone: Shadow Fall: This was another game we saw at the launch, this seems to be Sony's answer to the Halo fans (as well as Battlefield, Call of Duty and other shooter games).
Knack: This game was very odd when they announced it at the PS4 launch, so it's good to see more gameplay on this robot action-adventure game.
Kingdom Hearts III Reveal Trailer: One of my favorite all-time games was Kingdom Hearts 2, the merger of Final Fantasy-style gameplay with Disney characters thrown into the mix. Kingdom Hearts has never seen a PS3 game (although you can play the Kindgom Hearts Remix game on PS3 soon too), so this is huge news:
Here's the Kindgom Hearts 1.5 ReMIX trailer, which lets you play "Final Mix", "Chain of Memories" and "358/2 Days" on the PS3 (you might want to hold onto that PS3 a bit longer than you had hoped).
Assasin's Creed IV: Black Flag: Trailers for this game have also been out for a while, and of course this game will be available for both systems, but it's good to see the latest version of the popular series.
PlanetSide 2: this free-to-play massively multiplayer online first-person shooter "chronicles the efforts of three factions as they fight for territorial control of the planet Auraxis."
The Elder Scrolls Online: The massive game from Bethesda Softworks will be available on the PS4 - if you thought you spent a lot of time playing Skyrim, you're probably going to need more time for this one:
Finally, here's the entire Sony press event if you have a couple of ours to kill:
Were there any other titles that excited you from Sony? Let me know in the comments.
Keith Shaw rounds up the best in geek video in his ITworld.tv blog. Follow Keith on Twitter at @shawkeith. For the latest IT news, analysis and how-tos, follow ITworld on Twitter, Facebook, and Google+.