Most of us think of Microsoft Excel as a number-crunching tool. In the right hands, however, the software can produce some impressive art.
Tatsuo Horiuchi, a 73-year old painter, exhibits his elaborative Excel-made artwork in Japan. He uses the program's "Auto Shape" features to create elaborate Japanese motifs, skipping expensive dedicated graphics programs and painting more easily than with actual paint. In an interview with PC Online, Horiuchi says he tried using Word at first, but the page size limitations made Excel a better option.
Take a look: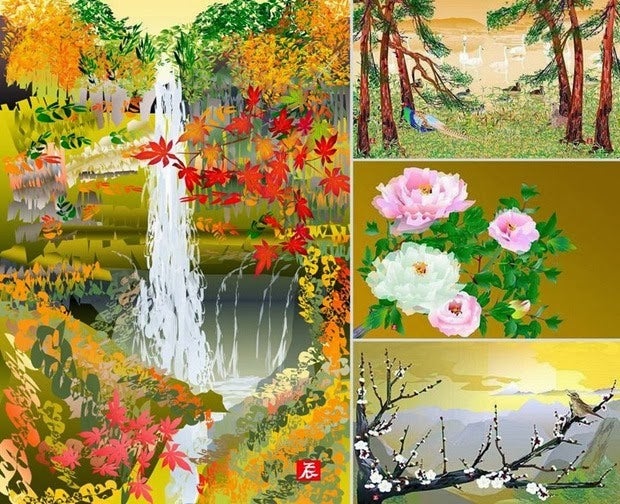 It takes a skilled artist to transform Excel into a painting tool, but with all the sophisticated shapes, you could try it out too. [h/t Instant Fundas]
Read more of Melanie Pinola's Tech IT Out blog and follow the latest IT news at ITworld. Follow Melanie on Twitter at @melaniepinola. For the latest IT news, analysis and how-tos, follow ITworld on Twitter and Facebook.