OK, folks, we're about 11 hours into April Fool's Day, in which real news organizations and real companies try to pull the wool over everyone's eyes with fake news announcements and fake videos.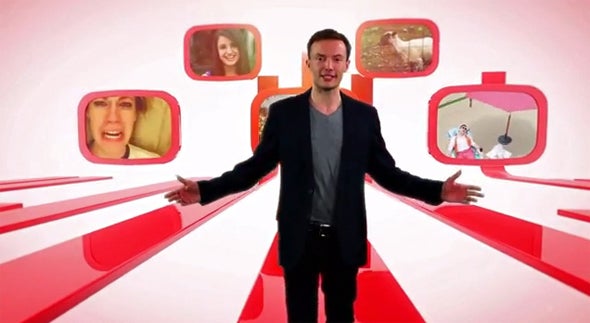 Here's this year's roundup (updated during the day as more lame attempts at humor get discovered):
Google: I blame Google for most of the insanity from other companies. The company goes out of its way to produce several fake videos, and the vitality of these videos cause the other companies to jump into the April Fool's video game. This year's videos from Google include the Google Maps Pokemon Challenge (use Google Maps to catch them all); WazeDates (Google acquired traffic app Waze last year), in which you can find your true love while stuck in traffic; and YouTube's "Viral Video Trends for 2014, which includes the new trend of "clocking", expressing the time with both arms in a random location):
Chromecast: A New Era of Squirrel Entertainment
Other Google-related videos: Nest + Virgin
Coffee-To-The-Home (Google Fiber):
Google Apps for Business Dogs
The Next Web has a roundup of other Google April Fool's jokes.
Sony Power Food: Fuel that can power yourselves and your gadgets.
GoPro: Introducing #STOKED - The GoPro Energy Drink
BlackBerry BBM Stickers: If it's real, it's lame that they put it out on April Fool's Day. If it's fake, it's not very funny. Only from BlackBerry.
Nerdist/ThinkGeek: Rosetta Stone: Klingon (with Michael Dorn!)
ThinkGeek's fake products: Interestingly, the ThinkGeek website would likely sell a lot of the fake products they promote on April Fool's Day:
ThinkGeek: NERF Nuke
ThinkGeek: Darkmage LED Spellcasting Staff
ThinkGeek: U.S.S. Enterprise Flying Disc
ThinkGeek: Flux Capacitor Car Charger
ThinkGeek: Mr. Beard Beard Machine
Reddit: Introducing Headdit
More updates as we find them and groan.
Keith Shaw rounds up the best in geek video in his ITworld.tv blog. Follow Keith on Twitter at @shawkeith. For the latest IT news, analysis and how-tos, follow ITworld on Twitter, Facebook, and Google+.