The tech industry is booming in certain parts of the country, and tech workers could improve their standard of living and their earnings by relocating. Here's an analysis of the top 10 cities to be a tech worker--and the bottom 10 as well.
In this report, SmartAsset reviewed two hundred cities, gathering data on the percent of workers employed in tech, the cost of living index, and average wages for tech workers in those cities. Here are the best cities: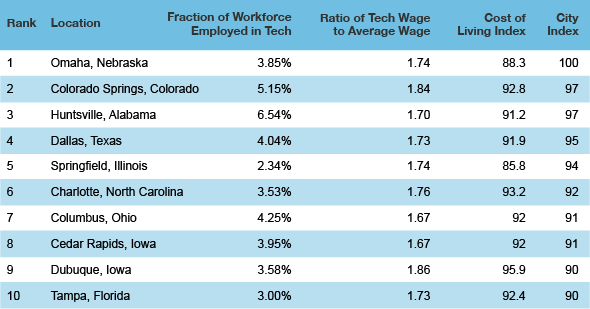 And the worst: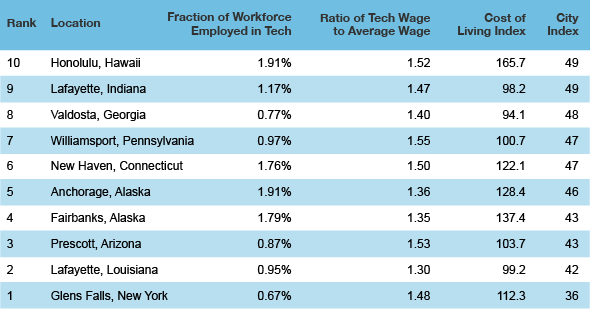 These may or may not surprise you. Omaha, Nebraska ranks at the top, thanks to five Fortune 500 companies in the area, its speedy average internet speed of 35.6 megabytes per second, and a very low cost of living. Tech workers in Omaha also make 74% more than the city average wage.
On the flip side, Honolulu, while it has a relatively large tech workforce of 2%, is notoriously expensive, so your earnings would go farther elsewhere. 
It's an interesting report that could help you decide where to move to, complete with descriptions of these neighborhoods.
Read more of Melanie Pinola's Tech IT Out blog and follow the latest IT news at ITworld. Follow Melanie on Twitter at @melaniepinola. For the latest IT news, analysis and how-tos, follow ITworld on Twitter and Facebook.