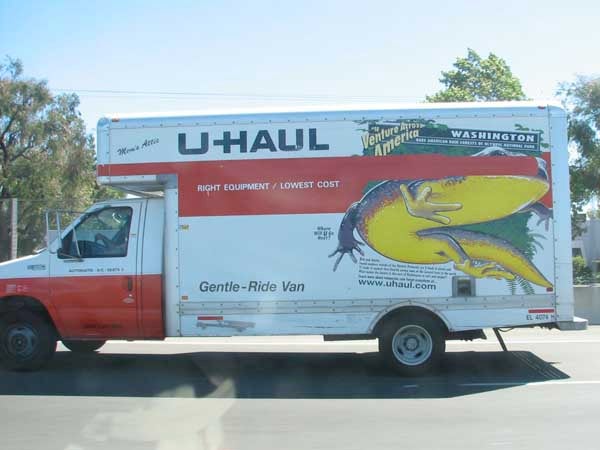 Software developers get paid well just about anywhere these days, but where you work can still affect just how well you get paid. New data compiled by Lucidworks finds that, if you want to make the most as a programmer, you should move to Washington state. The data came from the U.S. Bureau of Labor Statistics and Lucidworks put them into a handy infographic which I've included below.
As you can see, Washington ($109,244 average annual developer salary) was followed by California ($107,993), Maryland ($104,934), Massachusetts ($103,296) and Virginia ($103,007) as the top five states in terms of average annual salary for developers. Washington also topped all states with the highest percentage of the workforce working as developers; 2.8%, or 1 out of every 35 jobs in Washington is a developer job.
The jibes (more or less) with a report that Glassdoor released last year which found that Seattle paid developers the second highest average annual salary among U.S. cities. The top five cities using that metric were San Francisco ($111,885), Seattle ($103,196), San Diego ($93,993), Boston ($91,593), and Los Angeles ($86,511).
Those high salaries are good reasons for established developers to move to Washington. But there's also evidence that budding developers still trying to pick a college may also want to move there. Earlier this year, PayScale ranked U.S. colleges and universities by the expected ROI for investing in a computer science degree. A CS degree from the University of Washington for in-state students ranked #2 on that list with an expected ROI of 19%. Also, just last week, LinkedIn reported that UW sent more software developers to work for top companies than all but 6 other U.S. schools.
Finally, if all of this isn't enough to inspire you to pack up your laptop and head to Washington, how about this: you'll not only get paid more and work for better companies, you'll also be more productive. As I reported last year, an analysis of GitHub, map and weather data found that people were more likely to check in code on rainy days. Given Seattle's reputation for being pretty rainy, you might just get also get a lot more coding done out there.
Here's that infographic from Lucidworks. Good luck with your move!
Read more of Phil Johnson's #Tech blog and follow the latest IT news at ITworld. Follow Phil on Twitter at @itwphiljohnson. For the latest IT news, analysis and how-tos, follow ITworld on Twitter and Facebook.