Phablet deathmatch: Apple iPhone 6 Plus vs. Samsung Note 4
Whether you think of them as superphones or microtablets, the two main contenders are closely matched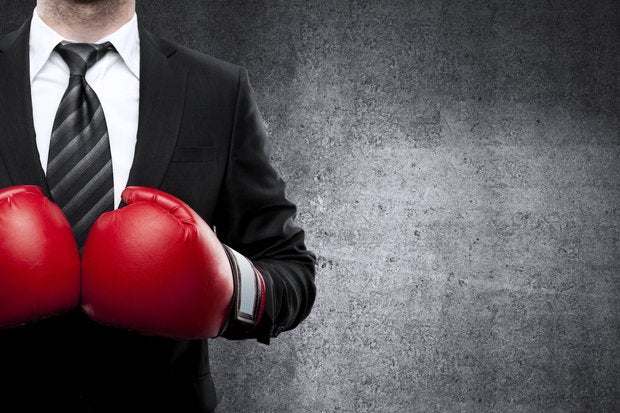 Four years ago, Samsung created quite a stir with its original Galaxy Note, a supersized smartphone that many people found too big, but many others loved as a combo smartphone and tablet, giving rise to the "phablet" moniker. This fall, Apple jumped into the phablet fray with the iPhone 6 Plus as Samsung came out with its fourth iteration of the Note.
Both are strong contenders, though they differ in where they shine. On the surface, they look pretty much the same, with nearly identical case sizes. The iPhone 6 Plus is a bit thinner (0.28 inch versus 0.33 inch) and a tad lighter (6.1 ounces versus 6.2 ounces), but the Note 4 has a larger screen (5.7 inches versus 5.5). But the differences become clear in their details and operations.
The scores in this review give the win to the iPhone 6 Plus, since they evaluate the devices as business smartphones, where iOS 8.1 has a decisive edge in terms of applications and security over the Note 4's Android KitKat 4.4. As a business smartphone, there's no question the iPhone 6 Plus is the better device.
But the two devices are more closely matched in their phablet aspects: controls for working with the oversized screen, usability as a microtablet (such as how well they employ their large screens), and entertainment quality for playing games and videos. After all, the appeal of a phablet is that it can act both as a tablet and as a phone. Because of that, we tested the iPhone 6 Plus against both the iPhone 6 and the iPad Mini 3, and we tested the Samsung Galaxy Note 4 against both the Galaxy S5 and the seven-inch Galaxy Tab S.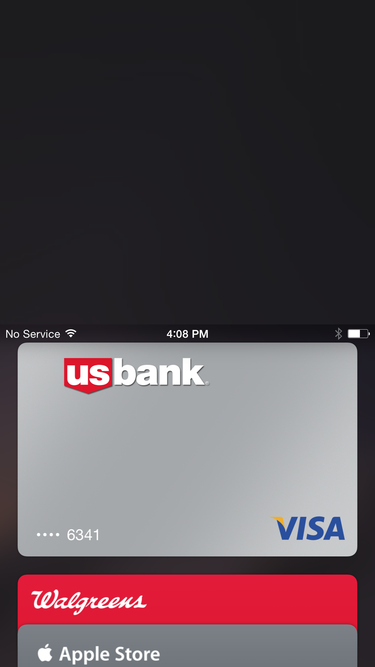 Deathmatch: One-handed operation
A big screen is great on the eyes, but not so easy on the hand. For many people, their hands are smaller than the screens, so manipulating the phablet means using two hands. Sometimes you can't spare both hands to use a smartphone.
Apple's solution is a simple new gesture, which is also available on the iPhone 6: Double-tap the Home button to pull down the screen about halfway, so you can access the controls at the top. Of course, you can't access the controls at the bottom any longer, but the complete display refills the screen as soon as you tap on it, so you don't lose the other features for very long. It's easy and convenient, but limited.
By contrast, Samsung offers more and ultimately better options for one-handed usage via the controls it adds to the Note 4 in the Settings app's Devices section. You have to enable the ones you want to use; none is automatically on like the iPhone's pull-down feature.
The Note's equivalent to the iPhone's pull-down feature is called Reduced Screen Size. When enabled, it lets you use a simple gesture to shrink the screen to a smaller size that will accommodate almost anyone's hand. Everything is smaller, however, so you might need your reading glasses.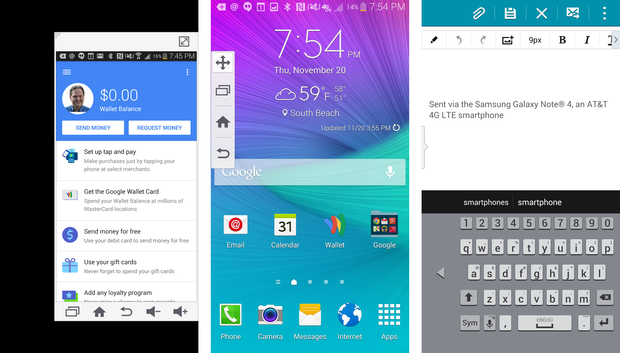 The One-Handed Input option moves the keyboard to one side of the screen, so you can more easily type one-handed. The Side Key Panel puts aliases to the Note's physical control buttons in a panel you can slide out when needed, stretching your fingers a shorter distance.
Samsung's approach of offering multiple one-handed techniques that you can mix and match is ultimately better than Apple's single method.
Deathmatch: Tablet savvy
Many phablet fans say they love their supersized smartphones because they can use it like a tablet and don't have to carry two devices. Both the iPhone 6 Plus and Note 4 provide more screen real estate, so you can fit more on a screen. However, few smartphone apps work in tablet mode, thus failing to take advantage of the extra screen real estate in their user interfaces.
The iPhone 6 Plus does more to act like a tablet than the Note 4 does. For example, if you rotate the device into landscape orientation, the Home screen adapts on the iPhone 6 Plus, but not on the Note 4. Many of Apple's own apps on the iPhone 6 — including Settings, Mail, Calendar, Contacts, Reminders, Notes, and iBooks — also display like the iPad version, providing a split window.
On the Note 4, only Messages, Calendar, and Email provide tablet-style layouts.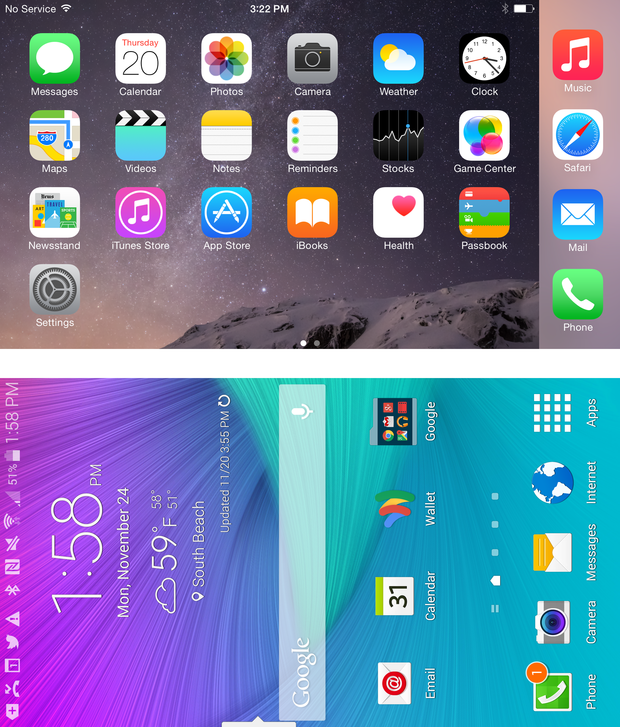 The iPhone 6 Plus also offers a special keyboard in landscape mode with many extra keys that, ironically, aren't provided on iPad keyboards. Those keys include copy, paste, and cut, forward cursor, backward cursor, boldface, undo, !, and ?. (The iPhone 6 provides only some of the extra keys as the iPhone 6 Plus — undo, forward cursor, backward cursor —due to its smaller screen size.) You get more keys on an iPhone 6 Plus than on an iPad.
But Apple is not consistent in supporting the iPhone 6 Plus's larger screen in its own apps. Among the apps that don't take advantage of the larger screen are Health, Podcasts, and Music — the first two don't even rotate when you hold the iPhone 6 Plus in landscape orientation, and Music's various controls are available only in portrait orientation.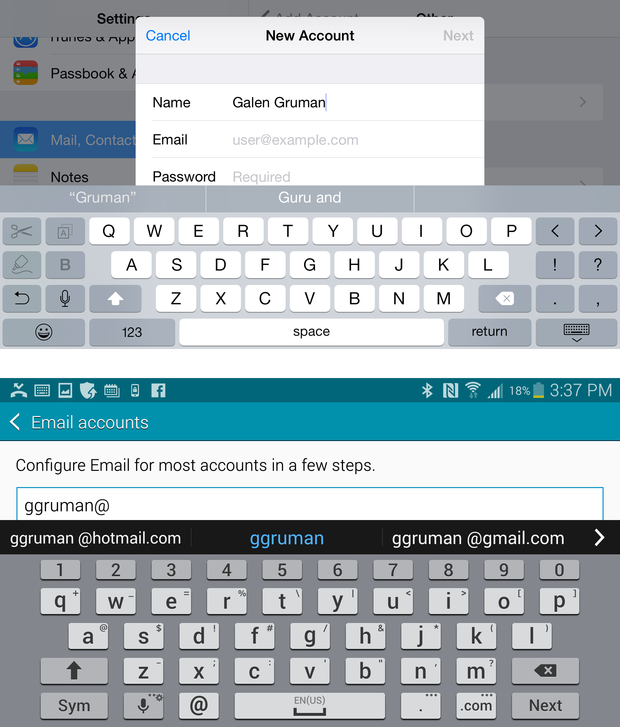 As for third-party apps, I haven't found any that adjust to a tablet layout on either device.
The Note 4 offers a different approach to working more like a tablet: A multiple-window view, which you enable in the Settings app. Long-press the Back key to get a tray of multiwindow-compatible apps, then tap the app to open in its own window. (Compatible apps include Calculator, Calendar, Camera, Contacts, and Email.) You can then drag those windows around the screen, similar to using a computer.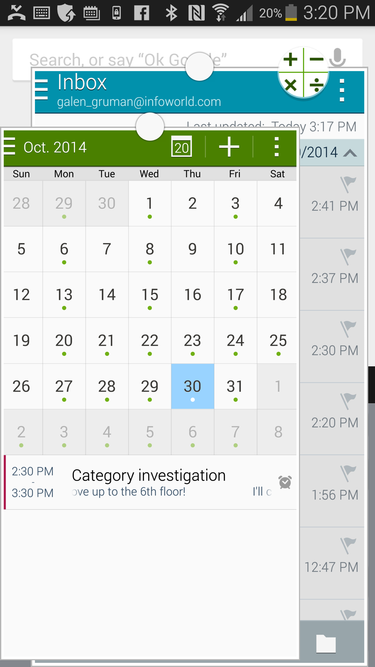 However, Samsung's multiwindow feature has never worked well — it still doesn't. Any apps not in mutiwindow mode are buried below your floating windows, and you can't bring them to the front to work on them. The windows are also quite small, and it's hard to work within them. The theoretical advantage of working with multiple apps, even sharing data across them, isn't delivered in a satisfying way.
If one reason you buy a phablet is to get a microtablet, the iPhone 6 Plus is the better choice. However, realize that most of the time, it'll act like a smartphone, not a tablet.
Note: If you run the iPhone 6 Plus in Zoomed view mode — to get larger icons and text — you lose the tablet-specific views of your apps and instead get the same layouts as on an iPhone 6.
Deathmatch: Entertainment usage
Let's be honest: A big reason people like a bigger screen is to watch videos and play games. Both the iPhone 6 Plus and Note 4 are great for gamers, though you'll find more games in the iOS App Store than in the Google Play Market.
Both devices have good color balance when playing videos and games, and both provide a sufficiently large screen that can comfortably handle widescreen videos. The iPhone 6 Plus fits a little more of the display in its screen, but the Note 4's slightly cut-off view is not bothersome.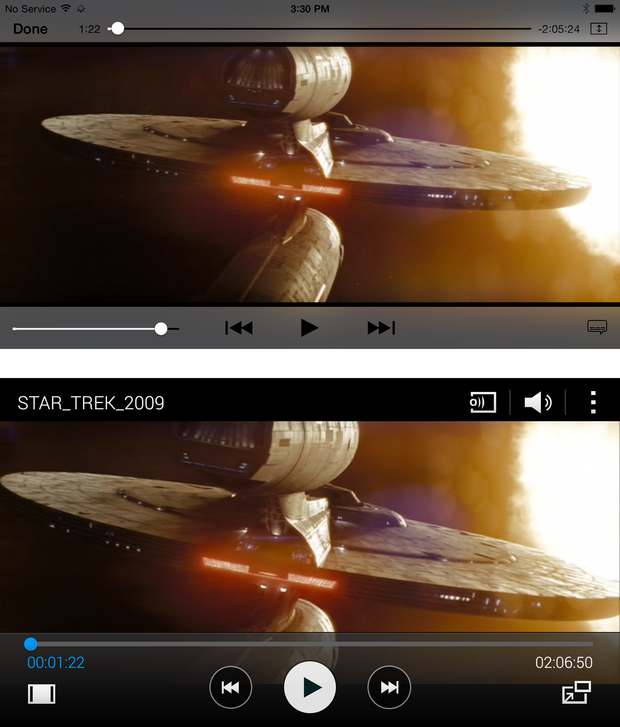 But the iPhone 6 Plus is a better media player than the Note 4 — if you're using its built-in speakers. The sound quality from the iPhone 6 Plus's speakers is quite good, second only to the iPad Mini and iPad Air. Tones are clear, balanced, and natural, even at high volumes.
By contrast, the Note 4 speakers' audio is tinny and a little hollow, especially at higher volumes. It's better than the audio from the seven-inch Galaxy Tab S tablet's speakers, which are brassy and hollow, sounding more like a transistor radio than they should. Be sure to use a headset, external speaker, or earbuds if you use your Note 4 for playing music and watching video.
Deathmatch: Specialty hardware
There's one big difference between the Note 4 and the iPhone 6 Plus: The Note 4 uses a stylus. Sure, you can buy a stylus for an iOS device, but it's a finger replacement. The stylus that comes with the Note 4 is a sophisticated input device that does more than drag the pointer around the screen. Like a mouse or computer stylus, it has controls to activate more functions, from contextual menus to pressure sensitivity (such as for drawing).
The stylus is a key differentiator for the Note 4 — an innovation from Samsung I've long respected. Unfortunately, few apps take advantage of it, mainly Samsung's own S Note app and some artwork apps. It's sad that so few developers have jumped on the possibilities with the stylus in the Note 4, but that's the reality.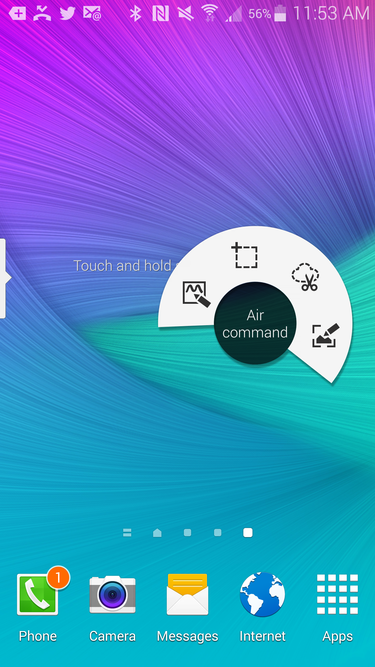 As a result, the stylus is a great bonus if you get a Note 4, but it's not supported widely enough to be the deciding factor when choosing what device to buy.
Both the iPhone 6 Plus and Note 4 have fingerprint readers to unlock the devices. The iPhone's is much better. It works more easily and reliably, and it can be used not only to unlock the phone, but also to authorize iTunes purchases and NFC payments via Apple Pay.
The Note 4's sensor doesn't read fingerprints as reliably as Apple's Touch ID sensor, and it has little use outside of unlocking the phone. Worse, if your Note 4 is managed by a mobile management server or even Microsoft Exchange using EAS password policies, the fingerprint sensor is disabled. (By contrast, the iPhone 6 Plus's fingerprint sensor continues to work when the device is managed using EAS password policies.)
The iPhone 6 Plus's battery lasts longer than the Note 4's. An inactive Note 4 will drain its battery in a couple of days, whereas an iPhone 6 Plus takes about a week. When in use, the iPhone 6 Plus's battery lasts about 30 percent longer than the Note 4's. You can forget to charge the iPhone 6 Plus with little risk — not so the Note 4.
The iPhone 6 Plus comes in three storage capacities: 16GB (laughably small), 64GB, and 128GB. The Note 4 comes in only a 32GB model. Although the Note 4 can accept a 32GB MicroSIM card, keep in mind that Android doesn't use the external storage for many apps and some content, so you need to be sure the built-in 32GB is enough for your apps and media.
As previously noted, the iPhone 6 Plus is a little lighter and thinner than the Note 4, but not enough to matter. What you'll notice more is the cheap-feeling and cheap-looking polycarbonate backing on the Note 4, introduced in the previous Note 3. It's particularly tacky in the white version of the Note 4. By contrast, the metal back of the iPhone 6 Plus is both attractive and pleasant to hold. The early Note models had a classier composite casing, and I wish Samsung would return to it.
The iPhone 6 Plus costs $749 for the 16GB model, $849 for 64GB, and $949 for 128GB, without a contract. It comes in three colors: white and silver, white and gold, and black and gray. The Note 4 costs $700 for the 32GB model without a contract, in a choice of white or black casing.
Apple has done a remarkable job in its first phablet. The iPhone 6 Plus beats the fourth-generation Note in many aspects. But the Note 4 is better in some regards, so the choice may hinge more on whether you prefer to live in the iOS or Android ecosystem than on the devices themselves.
This story, "Phablet deathmatch: Apple iPhone 6 Plus vs. Samsung Note 4" was originally published by InfoWorld.
Shop Tech Products at Amazon
The hit list
With an aggressive mix of price and performance, AMD's Ryzen will charge into the high-end PC processor...
Startup Rayton Solar is running a crowdfunding campaign to attract investors to its proton accelerator...
No Tax Knowledge Needed. TurboTax will ask you easy questions to get to know you and fill in all the...
Resources
Research/Infographic
Sponsored
Lenovo says it wants to redefine Android tablets, but you won't find anything spectacular or innovative...
The smartphone world will be rocked with MediaTek's new 10-core Helio X30 chip, which will bring...
A special battery advisory group has been created with staff that includes academic expertise.