Here's the best free iOS scanner app of all time
Bid your scanner good-bye, this app does just about everything you need.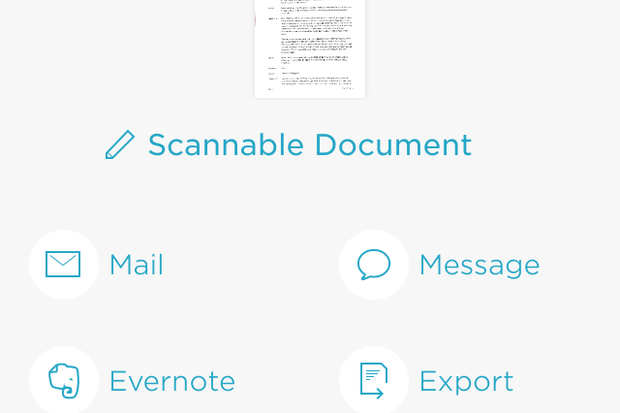 Throw away your scanner and scanning software, I've just come across what may be the best free iOS scanner app you can get. And it does more than just scanning, including storing documents in cloud-based storage, converting them into contacts, and beyond.
The app, just released last month, is Scannable from Evernote, and it's a winner. Just about anyone who uses an iPhone or iPad should consider downloading it.
It's almost laughably easy to use. Launch the app, point your iOS device's camera at a document, and it scans. No need to fiddle with settings or trying multiple scans until you get a good one. Make sure, though, that you place the document you're scanning against a contrasting background for best results. I found that placing documents against a floral-patterned tablecloth did the trick. If you prefer, you can do manual scans, but I found that unnecessary and a time-waster.
Once you've got a document scanned, there's plenty you can do with it. Naturally, you can send it to Evernote, and store it in one of your notebooks. But that's just a start. You can store it on cloud-based storage services, including iCloud, in your iOS camera roll, and more places as well. And you can send it to others via email, text messages, and in other ways as well.
If you're scanning business cards, you can turn them into contacts. You'll even be able to combine information from the business cards with info from LinkedIn.
You can also attach scanned documents to an upcoming event in your calendar. And if you've got documents from a meeting and want to share them with others, use the app to scan the documents and automatically share it with all of the other meeting members.
One caveat: Scannable isn't designed to manage your stored documents. But that's a minor shortcoming, at least for me, because I prefer having the documents in Evernote, cloud storage, or shared with others. And if you are looking for a scanning app with additional features, you can always check out my blog post "8 best scanner apps for iOS and Android."
Shop Tech Products at Amazon