Which is better, the new Chromebook Pixel or the new MacBook?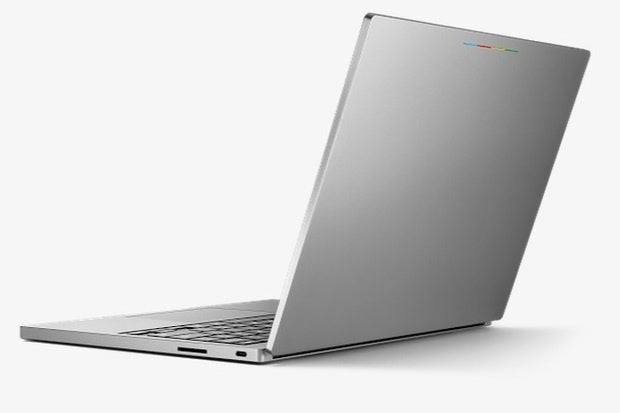 The new Chromebook Pixel and the new MacBook were announced within a few days of one another, which raises the question, which of the new laptops is better? 
Note that the Pixel comes in two versions, one at $1,000, and the other at $1,300. The $1,300 versions doesn't really deliver that much extra over the $1,000 version, so I'll use the lower-priced machine for comparison with the MacBook.
Screen
The nod here goes to the Pixel by a hair. It has a slightly larger screen, 12.85 inches versus the MacBook's 12 inches. It's got better resolution as well, 2569 x 1700 versus 2304 x 1440 on the MacBook. That's not a dramatic difference, but still, bigger and with a higher resolution is better. The Pixel also has a touchscreen. I'm not yet a believer in the usefulness of touchscreens, particularly for Chrome, which hasn't really been built for it. But if you like touch, you'll like the Pixel a lot better.
Processor
The Pixel wins this one, although with a possible caveat. It's got an Intel Core i5 processor (the more expensive version has a Core i7), which packs more punch than does the MacBook's Intel Core M. Keep in mind, though, that Apple engineers do a great job of wringing every last bit of power out of processors, so it's hard to know how much a difference the two processors will have in the real world.
Storage
The MacBook wins this one hands down --- a 256 GB SSD versus a puny 32 GB SSD disk for the Pixel. True, the Pixel also comes with a free terabyte of storage on Google Drive for three years. But storage in the cloud simply doesn't stack up against storage on your device.
Weight and design
The MacBook wins this by a wide margin. It weighs a mere two pounds, versus 3.3 pounds for the Pixel. That's a hefty difference. And 3.3 pounds is simply too heavy for a machine whose screen isn't even 13 inches. As for style points, the Pixel loses again. It's straightforward and functional; the MacBook is beautiful. The Pixel comes on one color, gray. The MacBook lets you choose among silver, space gray, or gold.
Ports
Both machines make the move to USB-C, which works with multiple devices, including USB and video. But on the MacBook there's only a single USB-C port, which is problematic if you want to plug in multiple devices, or charge your MacBook while using another device. You'll have to buy an adapter.
The Pixel has two USB-C ports, but it doesn't stop there. It's also got two USB 3.0 ports and an SD card reader. So it's a winner by a wide margin.
Price
The Pixel costs $1,000. The MacBook costs $1,300. You can use an extra $300. The Pixel wins this one.
Operating system
To anyone in the world except die-hard Google-ites and Chrome fans, Max OS X Yosemite is far superior to Chrome. There's simply no comparison between the two. And Chrome was designed for a world in which you always have a high-speed connection, while Mac OS X wasn't. Google may not like to admit it, but we all don't always have a high-speed Internet connection. So the MacBook wins this one easily.
Bottom line
The MacBook is the clear winner. It's lighter, better designed, has a larger hard disk, and is designed for the world we all live in --- one that doesn't always have a high-speed Internet connection. True, it costs $300 more, but that's $300 well spent. Even Google admits that the Pixel isn't for most people, and it doesn't expect to sell many --- it's more a machine to show off what Chrome can do, and a machine for Google employees. Only them and Chrome true believers will want the Pixel.
Shop Tech Products at Amazon