Which is better: Google Photos or Flickr?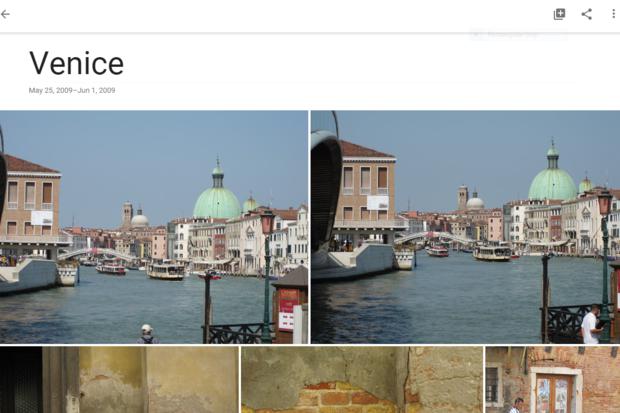 It's a golden age for cloud photo storage, with the just-released Google Photos, and the newest update to Flickr. Which services is best for you?
Photo organization
In Google Photos, your photographs are shown by date, although they're also grouped together by similarities, such as similar objects or people. But Flicker is better at it, and lets you view your photos in many types of categories. So I'll give the nod to Flickr here.
Storage capacity
On Flickr you get a terabyte of free storage, and on Google you get unlimited storage. That may sound like Google is better, but do you really expect to reach a 1 terabyte limit? Not likely. And there is a caveat to the Google unlimited storage capacity -- that's only the case if you limit your photos to 16-megapixel capacity. Otherwise you'll be limited to 15 GB of free storage.
So who's the winner here? It depends on your needs. If you need to have photos stored at above 16-megapixel quality, go with Flickr. If you want to know that now and forever you'll have free photo storage, consider Flickr.
Face recognition
Want to group all photos of a person together, without having to go through the photos yourself? Google Photos does the work for. Its great face-recognition feature finds faces in photos and lets you see them all. Flickr doesn't do it at all.
Photo editing
Flickr wins here. It has a more comprehensive suite of tools than Google, including fixing redeye, drawing on a photo, adding frames and stickers, and more.
Extras
Both services include nifty services. With Flickr, it's a breeze to turn photos into posters, prints, and more. Google offers cooler services, including Assistants that create photo collages, panoramas, and even videos created from multiple photos. The winner? Unless you want to order prints, create posters, and so on, you'll find Google's extras far more fun.
Bottom line
So which service is better? If you care about editing, getting prints and posters, and need storage for photos above 16-megapixels, I'd go with Flickr. For most other things, though, I'd use Google Photos.
Shop Tech Products at Amazon