Apple Music versus Spotify: Streaming music deathmatch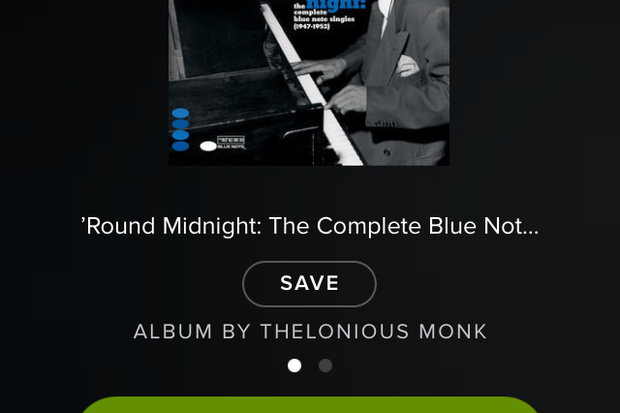 When Apple Music  launches on June 30, it will go head to head with the top streaming-music service Spotify. Which one looks to be better?
Song selection
Apple Music will have 30 million tracks available -- and Spotify says it now has more than 30 million tracks. Don't expect there to be any difference between the selections. Call this one a tie.
Available platforms
Spotify is available on the Web, Windows, Android, iOS, and Mac OS X. At launch, Apple Music won't be available on Android. So at first, at least, Android users will be left in the dark --- or should I say in silence? For now, Spotify wins this one.
Pricing
Both services cost $10 per month. Apple Music also has an option for $14.99 for six family members. That beats out Spotify, for which $14.99 only lets two family members listen. For five total family members, it costs $29.99. So for the moment, Apple Music wins. That's only for the moment, though. I would bet that Spotify will be forced to match Apple's prices. Spotify, though, has a free service that Apple Music doesn't match. So this is a tie: Apple Music for a better family plan, Spotify for a better free one.
Curated playlists and radio statios
Spotify began as a way to listen to individual tracks, but over time it's also morphing into service big on playlists and radio stations. Apple Music is beginning that way. Spotify has a head start on people sharing their playlists with one another, but Apple plans to get big-name DJs. For now, I'll call this one a tie.
Extras
Apple has a feature called Connect which lets artists upload pictures and other things for fans. As far as I'm concerned, that's just one more way for the music industry to put its hype machine into overdrive. It also integrates with Siri. That's generally a good thing, depending upon how it works. At Apple's event showing it off, the presenter said, "Play the song from Selma" and instead it played "Selene" by Imagine Dragons. Still, I expect that Siri will get enough things right eventually. Not that it means much.
If you've got a Sonos music system, for the moment you'll want Spotify, not Apple Music. You can play Spotify through Sons. Apple said nothing about its music service working with Sonos. Eventually, though, expect that it will.
The bottom line
So which is better? If you like free and need Android now, then Spotify wins. For family plans, go with Apple Music. Other than that, it looks to be a dead heat.
Shop Tech Products at Amazon
The hit list
With an aggressive mix of price and performance, AMD's Ryzen will charge into the high-end PC processor...
Startup Rayton Solar is running a crowdfunding campaign to attract investors to its proton accelerator...
No Tax Knowledge Needed. TurboTax will ask you easy questions to get to know you and fill in all the...
Resources
Research/Infographic
Sponsored
Over the past decade there have been several attempts to cram video projectors into smartphones. All...
Soon, your Samsung phone may be able to recognize your iris and log you into your Windows PC.
Samsung's newest premium tablet, the Galaxy Tab S3, brings an all-glass back, HDR support, and an S Pen.