Yesterday Microsoft announced a new model of the Xbox One that is supposed to ship to retailers on June 16th. That means now may be a good time to buy the old model since stores may start offering great bundle deals as they try to move existing inventory, and newer isn't always better. Whether the new or the old Xbox One is right for you depends on what you find important.
The old Xbox One is $349 (and after six months or so of calling this a temporary price drop, Microsoft has now stated this is a permanent price). The new Xbox One is $399.
So what does an extra $50 get you?
First it gets you a matte black finish, in case you really hate the glossy shell of the old Xbox One.
Second, it gets you a 1 TB hard drive instead of the 500 GB hard drive in the cheaper model. While the 500 GB drive is definitely too small if you're planning on having a lot of games handy, the Xbox One can run games off an external USB 3.0 drive. For about $60 you can get a 1 TB external drive, couple it with the 500 GB internal drive and you'll have 50% more storage space than the new Xbox One has, for about $10 more. Of course this does mean having another small device in your entertainment center. If you hate clutter that may be an important factor.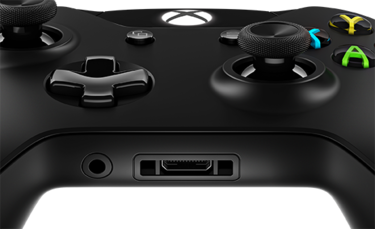 Third, the new Xbox One comes with a redesigned controller. The new controller has tweaked bumpers "for more consistent performance anywhere along the full surface of the bumper" and they can be updated wirelessly (you need to connect the old controllers to the Xbox One via USB cable to update them). But the major difference in the redesigned controller is a 3.5 mm headset jack. The old controller requires a $25 adapter if you want to use a generic headset that you may already have laying around. The new controller is supposed to offer better sound quality and some new audio options for headset users, too.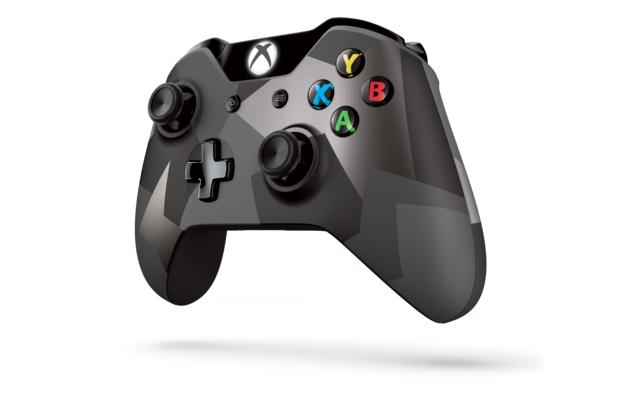 In my opinion the new controller is the best reason to get the new Xbox One, but that assumes you're someone who is going to be using a headset. If you're primarily a single player gamer who routes audio through your home theater speakers this new controller isn't going to offer you that much.
Additionally Microsoft will be selling the new controller separately, so if you planned on buying an extra controller anyway, you could buy one of the new ones and use it as your primary controller and delegate the 'old' controller as the one guests will use. If you're playing a two player game on the couch together you're probably not going to be wearing headsets anyway.
So to sum up, if you're not buying a second controller and you play online and/or want to use a headset for audio, get the new 1 TB Xbox One. If you do plan on buying a second controller, get the 500 GB Xbox One, a 1 TB external drive, and make sure the second controller is one of the new models. And if you're not a headset user, get the old 500 GB Xbox One and the 1 TB external drive and enjoy all that storage space.
Now with all that said, it's interesting that Microsoft announced that the $349 price of the 500 GB Xbox One was a permanent price reduction. That implies that they're going to keep this SKU around and eventually we can expect the new controller to be packed in with it. There's nothing official about this yet but I'll speculate that it'll happen by the holidays at which point the more expensive 1 TB SKU will have little going for it. ($50 is a lot to pay for an additional 500 GB of hard drive space!) Waiting to see if this happens is a bit of a gamble because we're not sure that the 500 GB SKU will be sticking around.