If you're looking for a career in one of the STEM fields or just want to work for one of the top tech-firms, these might be the hottest tech companies--at least according to current majors in STEM. 
It probably comes as no surpside, but a survey of 19,000 such students from 340 universities across the world chose Google as their top pick. The survey was conducted by Piazza, a class discussion platform that is udes in 1,000 universities worldwide. 
Google employees' benefits and perks are legendary: on-site healthcare, fantastic work environments, death benefits for your spouse (your surviving spouse gets half your salary for 10 years if you die), free food and drink, showers on campus, and generous family leave.
The other top four companies for STEM students: Apple, Microsoft, Facebook, and Amazon.
Not surprising, but it might be interesting to note that while Google maintains its strong ranking among prospective future employees, Netflix, Dropbox, Uber, and many tech giants, such as Intel, IBM, Nvidia, and Oracle, are dropping in ranking as some startups gain more ground.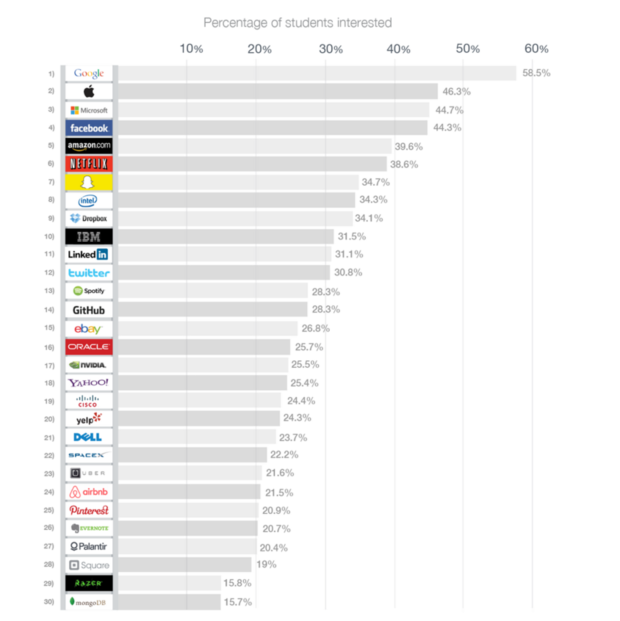 If you're thinking of your own tech career or betting on a tech company, the kids probably know where it's at.