Windows 10 review: Hold off if you use Windows 7
Windows 10 is what Windows 8 should have been, but it has too many rough edges to attract Windows 7 users. Continuous upgrades could change that as early as this fall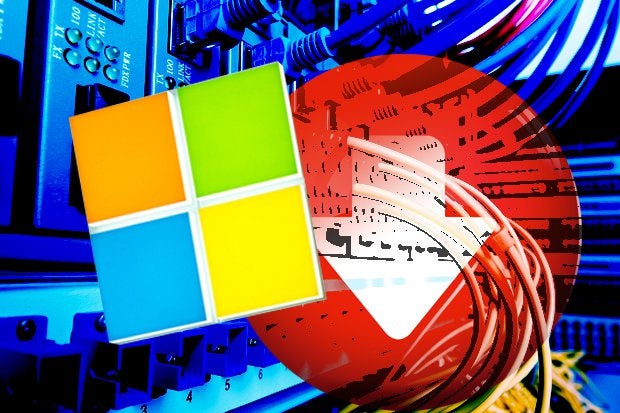 After the truly wretched Windows 8 and marginally less wretched Windows 8.1, Windows 10 comes as a breath of fresh air.
Windows 10 is much more usable than Wndows 8 or 8.1 and proudly offers a bundle of new features, including improved security, a new browser, and the voice-activated intelligent assistant Cortana. You might even call Windows 10 the most revolutionary version of Windows ever, mainly because it will be continually upgraded as part of Microsoft's "Windows as a service" effort.
But the question is not whether Windows 10 is a good upgrade for Windows 8 users -- obviously, it is. The real question is whether Windows 10 deserves to supplant Windows 7. Despite substantial new functionality in Windows 10, Windows 7 users should wait until the upgrade train brings more improvements.
Many of the new features of Windows 10 do not seem ready for prime time, including the greatly modified Start menu with live tiles, the new Edge browser, Cortana, and the Continuum method of switching between mouse and touchscreen control. They all work well enough, yet they all lack key capabilities. The lesser tile-based Windows apps vary in quality from good (Mail, Calendar) to passable (Photos, Phone Companion) to barely breathing placeholders (People, Groove Music, Movies & TV).
It seems obvious that Microsoft rushed the consumer version of Windows 10 out the door in time for back-to-school season. But the "real" Windows 10 (at least the "next final" version) won't appear until October or thereabouts, in the form of Threshold 2. Think of TH2 as an accelerated Service Pack 1, ready for the enterprise.
Meanwhile, myriad questions remain unanswered. We know that Microsoft will force updates on Windows 10 Home and Windows 10 Pro users who aren't connected to update servers. That posture has already created problems, with an Nvidia driver hatched before its time and a patch that caused repeated Explorer restarts -- both in the past week. Those of us familiar with Microsoft's Windows patching travails will face the future with some trepidation: How long until Microsoft force-feeds a bad patch, and how will Microsoft recover from it?
These caveats aside, there's no doubt Windows 10 holds a spark of greatness and should please those who were disenfranchised by Windows 8's hamfisted changes. It's the beginning of a new Windows, with all the good and bad that entails. Let's take a look at the details.
Ease of use
For those of us who rely on a mouse and keyboard, Windows 10's ease of use rates right up there with Windows 7 and is light-years ahead of Windows 8/8.1. For the touch crowd, with a few exceptions noted below, Windows 10 works as well as Windows 8.1, which may be (properly) construed as damning with faint praise. There's a learning curve with touch, along with disappointing limitations, no matter which version of Windows you currently use.
Windows 10 boots faster, works faster, and seems much more robust than either Windows 7 or Windows 8/8.1. I haven't had any problems with drivers or programs that run on Windows 8/8.1, although all of those old Metro apps are destined for the bit bucket. Clearly, the new Windows Universal apps hold great promise, but they aren't there yet.
Windows 10's signature new feature, of course, is the Start menu. The new Start menu combines a severely stripped-down version of the Windows 7 Start menu with a mouse-friendly field of Windows 8-like tiles.
If you're coming from Windows 7, the left side of the Start menu will look vaguely familiar, but the Windows 10 version is much less malleable than the Windows 7 version. In Windows 10, you can't create custom menu items, build cascading menus, or pin your own apps, files, or locations to the Start menu. You only get a fixed set of 10 apps that can be pinned to the bottom-left side of the menu, along with File Explorer and Settings, which can be removed.
If you're coming from Windows 8/8.1 and using a mouse, the field of tiles should feel quite similar to the Metro Start screen, with the new ability to run the tiled apps in resizable windows on the desktop. Methods for grouping and manipulating the tiles are different in Windows 10, but cover much the same ground as those in Windows 8. In Windows 10, tiles are grouped rigidly in three- or four-wide groups. You can change the number of groups that are visible by widening or narrowing the Start menu. That's considerably more restrictive than Windows 8/8.1.
If you're coming from Windows 8.1 with a mostly tablet mindset, the new Tablet mode in Windows 10 has much of the ease-of-use benefits of touch Windows 8.1, such as spread-out tiles and the Start options hidden under a hamburger icon, with a few minor annoyances. For example, you can't turn off the taskbar at the bottom of the screen, no matter which app is running. You're also stuck with the rigid organization of tiles into three- or four-wide groups.
Charms? Gone. Left-side task switching? Gone. Good riddance.
Other ease-of-use improvements abound. For example, Microsoft seems to have finally perfected in-place upgrades. Cortana is starting to become a viable "assistant," and if you're willing to let Microsoft look at your activities, the potential for Cortana help extends into every interaction you have with Windows.
One widely touted ease-of-use benefit of Windows 10 -- the ability to run nearly identical Universal applications on phones, tablets, PCs, Xbox, and all Windows 10-branded devices -- remains elusive. Whether Microsoft will be able to deliver a WinRT API that works on all those devices, and whether app developers will take advantage of the API, is still very much up in the air -- particularly given Microsoft's recent retrenchment on Windows Phone.
Windows 7 upgraders can take advantage of many Windows 8-era ease-of-use improvements: a better Task Manager, more functional File Explorer (though it still doesn't support tabs), Storage Spaces to manage all of your drives in a group, File History, built-in antivirus, and the considerable plumbing improvements in Windows 8.
Shop Tech Products at Amazon