In case you missed it, there's been a bit of a hubbub about whether Google is serious about its Compute Engine offering or likely to shut it down on a whim, like it did with Google Reader and countless other services.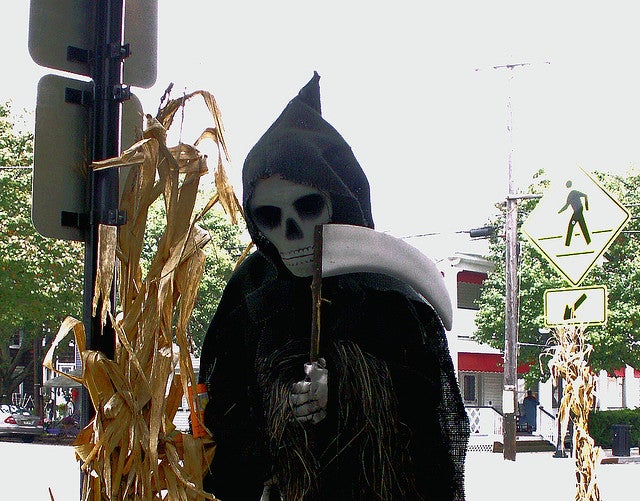 The question popped up when analyst Rene Buest raised the alarm after reading a GigaOm story that said Google Cloud Platform manager Greg DeMichillie "wouldn't guarantee services like Compute Engine will be around for the long haul."
DeMichellie went on to say that given Google's compute services also run internal offerings, the company is unlikely to shut them down. "There's no scenario in which Google suddenly decides, 'Gee, I don't think we need to think about storage anymore or computing anymore,'" he said, according to GigaOm.
Given Google's track record, you really can't blame people for wondering how serious it is about just about any new service. Just search for Google graveyard and you'll find a number of sites that list the many Google services that have been shut down over the years (including this one at Slate, which lets you drop a virtual flower on the tombstone of your favorite dead service).
The shut down of Google Reader really put the question of the future of other Google services in focus because it was such a widely used and well-run service. It was easier to understand why Google shut many other services down. Typically they were underused or a new service would absorb their capabilities.
"The end of Google Reader caused more negative reactions by the users than the current NSA scandal," Buest wrote in a blog post.
As an advisor to companies, he said he has to consider this history when deciding whether he should recommend that his customers use Google Compute Engine.
"For companies it's about a lot of money to spend to bring the workloads to the GCE. If the service is suddenly closed this generates, depending on the respective company, [an incalculable] economic damage to migrate the data and applications," he wrote.
Is Google likely to shut down Google Compute Engine? I'd say less likely than a startup offering compute services and just as likely as other big names like IBM, HP or Microsoft to get out of the game. Like any other service provider, it's facing a competitive and very new market place. Like any of the others, it might fail to attract enough users to make the service viable. Or, given its name and experience running its own cloud services, it might instead do particularly well attracting users.
In light of past service shut downs, Google seems less likely to shut down Compute Engine than some of the others. One reason is that Google Compute Engine is a direct revenue earning service. Most historical Google shut downs were for services that were offered free to users, although many of them surely had some sort of revenue potential.
Also, DeMichellie made a good point when he said that the compute services it's offering to users are the same services it uses internally. Unless Google goes entirely out of business, it's going to continue to invest in its compute platform. While it's not trivial to turn over that platform for customers to use, it does make it easier for Google to continue to offer compute services than if it were a standalone business.
I asked Google if it wanted to weigh in on this conversation and it wasn't quite ready to when I posted but stay tuned for a potential update.
Read more of Nancy Gohring's "To the Cloud" blog and follow the latest IT news at ITworld. Follow Nancy on Twitter at @ngohring and on Google+. For the latest IT news, analysis and how-tos, follow ITworld on Twitter and Facebook.