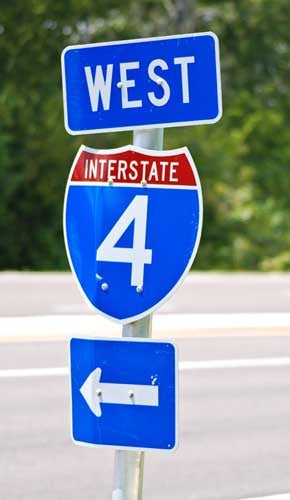 Being a former software developer, I'm always intrigued by stories of developers making really big money. A couple of months ago, I wrote about advice offered by programmers on how to make $200,000 a year or more. I also recently wrote about Sergey Aleynikov, a programmer on Wall Street who was making more than $1 million per year until he ran into some legal problems (unrelated aside: there was an interesting update on his case today).
Recently, there were a couple of more stories in the news that shed a little more light on (really) highly paid developers. Here, then, are more nuggets of information on how to make the big bucks as a programmer:
Work as the top engineer for a big tech company
We found out from Reuters that Twitter's senior vice president of engineering, Christopher Fry, made a grand total of $10.3 million last year. Specifically, he got  $10.1 million in stock awards and a $100K bonus on top his $145.5K base salary. We also learned that Facebook's VP of engineering Mike Schroepfer made almost $25 million last year ($271K base salary, $140K bonus and $24.4 million in stock awards). Those are some serious dollars, so the next time you see a job posting on Monster or Dice for the VP of engineering for a fantastically popular Internet company, go for it!
Work at a VC-backed startup
OK, so becoming the head of engineering at Twitter or Facebook isn't a viable strategy for most developers. That same Reuters article, though, pointed out a few other key things. The first being that the proliferation of VC-backed startups is helping to drive up the price for good engineers. More companies in San Francisco, for example, received seed round VC funding in the first half of 2013 than in all of 2010. So, keep your eyes peeled for jobs at VC-backed startups!
Be a 10x engineer
Not surprisingly, "10x engineers" (i.e., engineers who can do the job of 10 other engineers) are particularly in demand. Not only for what they can do, but also because, as Aileen Lee of Cowboy Ventures told Reuters, "Having 10x engineers at the top is the only way to recruit other 10x engineers." How many other engineers would it take to do what you do? If you need two (or more) hands to count them, your ship may be about to come in.
Work for Juniper Networks
A new report released last week by Glassdoor presented the top 25 highest paying companies for software engineers in 2013. The report is derived from base salaries self-reported to Glassdoor and national salary data. The top five highest paying companies were Juniper Networks ($159,990), LinkedIn ($136,427), Yahoo! ($130,312), Google ($127,143) and Twitter ($124,863). If you want to make more as a developer, you may want to keep an eye on Juniper's job openings.
Go west, young programmer
The Glassdoor report also ranks U.S. cities based on average base salary for software engineers. The top five U.S. cities paying the highest average base salary for software engineers are: San Francisco ($111,885), Seattle ($103,196), San Diego ($93,993), Boston ($91,593), and Los Angeles ($86,511). As you can see, four of those top cities are on the west coast. In fact, the top five companies on the Glassdoor list are all on the west coast (and four of the five are in Silicon Valley). So, if you want to make big money as a programmer, go west!
There you have it. Just about everything you need to know to make top dollar as a software developer. Now go forth and cash in - and be sure, when you do, to let us know how you did it so others can follow in your footsteps.
Read more of Phil Johnson's #Tech blog and follow the latest IT news at ITworld. Follow Phil on Twitter at @itwphiljohnson. For the latest IT news, analysis and how-tos, follow ITworld on Twitter and Facebook.